Why Companies Are Reshoring to North America
08.04.20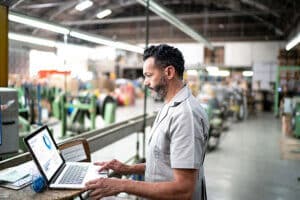 For decades, U.S. manufacturers have relied on China for less expensive labor and production costs with Mexico right behind as a competitive, viable option. Within recent years, Mexico has surpassed China as the top manufacturing partner with the U.S. due to trade difficulties with China and more recently, the Covid-19 crisis. Prior to the pandemic and the enforcement of the United States-Mexico-Canada Agreement (USMCA), companies doing business in China weren't initially ready to make the move to Mexico.
However, conversations have changed since the USMCA was officially enforced on July 1, 2020, particularly within the automotive industry. The rules of origins and origin procedures under the USMCA requires that 75 percent of auto content be made in North America. These new provisions have even caused some Chinese manufacturers to consider building a facility in Mexico to continue involvement in the supply chain.
For companies that have been thinking about reshoring to Mexico, the best way to take advantage of this is by working with an experienced Mexico shelter company. It's the fastest, most effective way of setting up operations, while complying with the rules outlined by the USMCA.
Positive U.S.-Mexico Trade Relations and Better Cost Value
With the increasing challenges that accompany trade with China, U.S. manufacturers do not want to rely on the volatile nature of this business relationship. For U.S. shippers, Mexico is far more attractive cost- and control-wise. The benefits of reshoring to Mexico are greater than what's viable when operating in China. For example, expedited shipping can be maintained within days or weeks by trucks versus waiting for a container ship or air shipments that can take a month or longer and be far more costly.
Furthermore, the advantage of cost-effective labor that was once a top selling point of manufacturing in China is maintained, if not made better, by the skilled workforce in Mexico. Plus, the availability of shelter services in Mexico is a draw for manufacturers that want to set up operations as quickly as possible.
A shelter company is registered through the IMMEX program, which is unique to Mexico and waives value-added tax from temporarily imported goods, equipment, and materials, as long as the final product is exported to the U.S. within the regulated timeframe. Additionally, U.S. companies are protected under the shelter umbrella which minimizes legal risk and liability.
Quality Control and Mexico Shelter Company Liability Protection
When the pandemic hit, several production centers in China were closed seemingly overnight, which caused U.S. manufacturers to scramble for a solution. However, manufacturers were already considering the benefits of reshoring to Mexico prior to the coronavirus. Now that business is starting to resume normal operations, companies have reevaluated what makes sense for the long-term.
They are concentrating on Mexico as their top option due to the cost-effective labor and closer proximity. Being closer to home leads to better quality control and ability to quickly adapt to changing customer needs, as well as environmental and government mandates.
By having an experienced Mexico shelter company assist in site selection, customs compliance, and employee relations, it provides a value not found in trade relations with China. Shelter services in Mexico also include securing permits and certifications, recruiting top industrial talent, and setting up accounting and HR branches of the operational setup, among other business needs.
If you're considering relocating your factory in Asia back to North America and want to explore the benefits of manufacturing in Mexico, contact IVEMSA today.
Sources: https://theloadstar.com/new-usmca-trade-deal-could-increase-demand-for-near-shoring/; https://www.pesmedia.com/coronavirus-supply-chain-disruption-19062020/; https://hbr.org/2020/06/prepare-for-the-u-s-and-china-to-decouple; https://lasvegassun.com/news/2020/jul/18/america-benefits-by-bringing-businesses-home/; https://ustr.gov/trade-agreements/free-trade-agreements/united-states-mexico-canada-agreement/fact-sheets/rebalancing