What You Need to Know about Mexican Labor Rates for Skilled Workers
03.16.20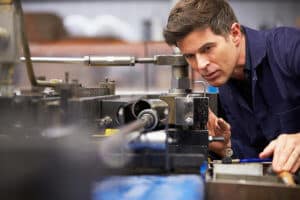 One of the greatest advantages of expanding manufacturing in Mexico is benefiting from cost-effective Mexican labor rates, particularly when compared to U.S. salaries. When considering all there is to know about starting operations or back-office outsourcing, it's important to consider the changes in salaries for different tiers of positions as well as the overall compensation package to stay competitive.
In many ways, Mexico is similar to how it handles employees' salaries and benefits, but in others, it is distinctive from what's standard in the U.S. Fortunately, companies don't have to navigate this process alone. The assistance of a shelter services company like IVEMSA can guide you through the ins and outs of Mexican labor rates, in addition to all other components necessary for setting up and maintaining successful operations.
Salary Basics: How Much and How Often
In Mexico, employees typically rely on an increase in salary on an annual basis. The amount varies, but it's common for there to be a pay raise, between 6% and 8%, when there's good performance. This may lean toward the higher side for a maquiladora in Mexico in order for companies to stay competitive and retain the best talent.
Since a company cannot issue the same level of raise to all employees, a promotion to a more skilled position grants the step up to a higher scale. IVEMSA can provide guidance for what is appropriate for the situation, but ultimately, it's the company that decides how to manage salaries over the course of employment. Keep in mind, employee salary is not part of the cost of working with a shelter company; it's identified as a separate line item expense.
Mexican labor rates also take into account inflation, which is typically a 3 to 5 percent increase on a yearly basis. The company decides who, if any employee, will receive this type of annual pay bump, though it's not considered a raise. In some cases, employees may receive both in the same year depending on job performance, budgets, and company goals.
Focusing on a Full Benefits Package
While salary is an important factor during the hiring and employee retention process, the overall benefits package carries greater significance. U.S. companies have similar compensation packages, which often include health insurance and vacation days. However, in Mexico, there are mandatory benefits, some of which include, but aren't limited to a housing credit, retirement pension, and 15 days of Christmas bonus.
In addition, there are market benefits that keep companies competitive. These include productivity bonuses, weekly food coupons, and minor medical insurance, among others. When considering Mexican labor rates, U.S. and other foreign manufacturers need to consider that benefits usually account for up to half of the total employee cost to the employer.
U.S. manufacturers must be prepared to budget in these benefits, changes in salary rates as the local labor market dictates, as well as what's most competitive to maintain recruiting and retaining top talent. The majority of salaries in Mexico are paid in local currency.
There's also the need to understand and comply with tax and labor laws. All of this plays a part in how Mexican labor rates are considered and changed within a company during the hiring process and over the course of long-term employment. By working with IVEMSA, companies can feel confident they have all the information needed to make profitable decisions.
To learn more about Mexican labor rates and other advantages of manufacturing in Mexico, contact us today.
Sources: https://www.reuters.com/article/us-mexico-wages/mexico-to-hike-daily-minimum-wage-by-20-experts-worry-about-inflation-idUSKBN1YL051;