U.S. Companies Are Starting to Consider Other Trade Options Besides China
10.07.19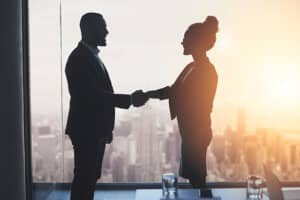 As the Trump administration introduces higher tariffs on goods from China, U.S. manufacturers are looking to other countries, including Mexico, for their production. NPR reports on the growing concern from many large companies that run the risk of having operations solely in China for any part of its assembly line. In addition to raised tariffs, U.S. companies face challenges over product quality and rising labor costs that already had many manufacturers starting to look elsewhere.
Mexico has been recognized as a top option for companies who have begun shifting away from China as businesses keep their options open. There are several advantages of having an operational setup in Mexico, one being proximity, another being a more cost-effective labor force. And, for now, the lack of increased tariffs.
IVEMSA's VP of Business Development, Roberto Durazo, shares his insights with NPR and contributes to the ongoing conversation of the trade war with China, how its affecting American businesses, and where Mexico comes into play.