Why More Companies Are Moving Manufacturing from China to Mexico
03.26.19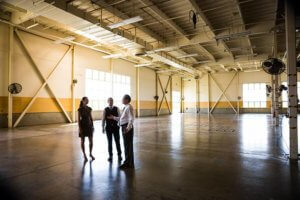 The migration of manufacturing facilities from China to Mexico has been slowly growing over the past few years, as labor rates in China have been increased. However, interest has spiked recently due to the tariffs imposed on certain imports from China last year. More and more companies are looking to move their manufacturing from China to Mexico and seeing benefits beyond reduced tariffs.
Manufacturing in Mexico vs. China
Although trying to get around tariffs and duties is probably the biggest reason companies decide to move their manufacturing to Mexico, there are other benefits:
Reduce Production & Logistics Costs
Manufacturing in China used to be a fairly easy decision for many companies because labor was so inexpensive. However, labor rates in China have been rising steadily, and surpassed those in Mexico about ten years ago, while rates in Mexico have stayed fairly stable.
Additionally, manufacturing in Mexico, or nearshoring, means more efficient and cost-effective logistics, since it's so much faster to ship products from Mexico to the United States. Companies also like that it's easier to communicate with their facilities in Mexico, since the plants are at most four hours behind or ahead of the corporate offices. Trips to their Mexican facilities are faster and less expensive as well—an executive can drive from Los Angeles to Tijuana in just a few hours, compared to a 12-hour flight to China.
Free Trade Agreements
Mexico holds ten free trade agreements (FTAs) with 45 countries and 32 Reciprocal Investment Promotion and Protection Agreements with 33 countries. Although the bulk of Mexico's maquiladora export to the United States and Canada, many companies also use Mexico to reach developing global markets.
Intellectual Property Protection
Simply put, Mexico's IP protection laws are far superior to those in China. They exceed the standards set first by NAFTA and now by the USMCA. Mexico's legal framework offers protection of industry secrets, imposes heavy piracy penalties, and allows companies to patent pharmaceuticals.
How to Move Manufacturing from China to Mexico
Thanks to Mexico's IMMEX/maquiladora and shelter programs, moving your manufacturing operations from China to Mexico is relatively straightforward. It's best to work with a shelter provider that has experience helping companies making this move. Here are the basic steps most companies follow:
The shelter provider assists in negotiations with the company's manufacturer in China and arranges for the transfer of equipment, machinery, and technology to Mexico.
Manufacturing executives from Mexico meet with managers in China to coordinate the equipment transfer.
The shelter provider helps the company locate a new site in Mexico, negotiates the lease, and helps them set up the facility.
The shelter provider ensures all permits are secured, manages the hiring process, and assists with anything else needed to get the facility up and running.
Working with a shelter provider is usually the fastest and easiest way to establish your operations in Mexico. It also means your company is protected from legal exposure and liability. Once your manufacturing facility is up and running, the shelter provider continues to provide administrative support (HR, accounting, trade compliance, etc.).
Interested in learning more about moving manufacturing from China to Mexico? Request a consultation today.