Benefits of Nearshoring vs. Offshoring
01.15.18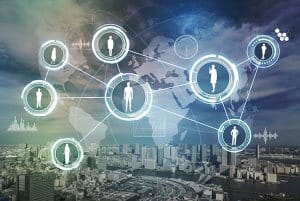 Many companies come to us using the terms "offshoring" and "nearshoring" interchangeably, if they refer to "nearshoring" at all. Usually, they're simply asking, "Is it cheaper to do business in Mexico than China or Europe?"
Usually, the answer is yes.
In most cases, nearshoring, or outsourcing your manufacturing operations to a nearby country, is more cost-effective than offshoring, which is outsourcing operations to another country in an entirely different part of the world. For most U.S. companies, offshoring would mean setting up a manufacturing facility in China or India, while nearshoring would mean setting up that facility in Mexico or another country in Latin America.
Here are some of the key differences between nearshoring and offshoring:
Cost of Manufacturing & Labor
For years, the labor costs in Asia were so cheap, it offset other costs associated with offshoring. Now, wages in those countries have risen, while wages in Mexico have remained relatively stable. In 2013, average wages for manufacturing workers in China started to earn more than those in Mexico, and wages for China are still trending upward (source). Other production costs, like energy and other utilities, have risen in China as well.
Mexico's maquiladora program also lowers costs. Maquiladora licenses allow foreign companies to operate in Mexico and offers favorable tax benefits—namely, you wouldn't have to pay corporate taxes for the first four years of operation, and you can export products to the U.S. at a lower tariff.
Geographical Proximity Saves Time & Eases Communication
Imagine planning a team visit to a production facility in China. Flights from the US could take between 12-20 hours, depending on your location. The team will be jet-lagged during the visit, the flights may cost thousands of dollars, and even a brief visit will likely take at least two or three full days.
Now, imagine planning that visit to a facility in Mexico. Flights are cheaper, there are most likely more flight options, and in many cases, the team can fly in the morning, meet with the plant manager, tour the facility, or do whatever is needed, and fly home that evening. If you're located close to the border, you could just drive over, saving even more on transportation costs.
And for basic day-to-day communication, you'd be at most three hours ahead or behind your production facility—so you don't have to jump on middle-of-the-night conference calls or worry about coordinating differing time schedules. In addition, it's easier for team members in the U.S. or Mexico to address any issues as soon as they arise.
Is it important that your products reach your customers quickly? We have clients who are able to produce, package, and export products in one day. In the worst case, goods produced on Mexico's West Coast would take approximately five days to reach the U.S. East Coast. By contrast, it would take a product from China at least 20 days to reach its destination.
There are also fewer language and cultural barriers when operating in Mexico. It's a western culture, and many workers are bilingual, so communication tends to be smoother. Many of the workers you'd hire in Mexico would have experience working for U.S. companies, so they'd already be familiar with U.S. business practices and company culture.
Trade Agreements
You're probably very aware of NAFTA and how it makes manufacturing in Mexico a favorable option for U.S. companies—but NAFTA is just one of 10 free trade agreements Mexico has with 45 different countries. Mexico is one of the most open countries for international trade, with 32 Reciprocal Investment Promotion and Protection Agreements (RIPPAs) with 33 countries and 9 trade agreements (Economic Complementation and Partial Scope Agreements) within the framework of the Latin American Integration Association (ALADI). It's also a member of TPP. (source)
This means you'll see significant benefits on savings both when you import raw materials into Mexico and when you export the finished goods—no matter where in the world they're going.
Intellectual Property
If you're using proprietary processes or developing state-of-the-art products, you want to protect that information. China historically doesn't have a great reputation when it comes to protecting the intellectual property of foreign companies. Although the country is improving and implementing new protections and rights, China's courts have been slow to enforce these.
By contrast, Mexico has more protections in place, and as part of NAFTA and other trade agreements, it's required to protect data copyright, trademarks, patents, industrial designs and more. We've found that companies with valuable intellectual property feel more comfortable operating in Mexico.
Is Nearshoring Right for You?
While every business is different, nearshoring is the better option for more and more businesses. Mexico is the first choice for many companies in the automotive, aerospace, electronics, medical device, and IT industries for its lower costs and relative ease of doing business, compared to offshoring to countries like China.
With a trusted partner like IVEMSA, you'll get the full picture of exactly what nearshoring will cost—not just in labor and production, but all the other "hidden costs" you don't realize come with offshoring. We'll make sure you get the full picture of costs and benefits so you can make the best decision for your operations.
Contact us today to learn how we can help make your nearshoring operations successful.