Why the U.S. and Mexico Relationship Matters for Business
05.24.19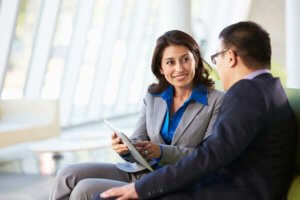 The U.S. and Mexico have been long-time trading partners with both countries profiting from healthy trade relations. In the decade following the introduction of NAFTA, the U.S. experienced a 38% economic growth, and Mexican exports to America reached over $138 billion. This boom in trade has allowed sustainability and increasing success for businesses operations to occur on both sides of the border. In short, relations between these two countries have been advantageous for years.
The President of Mexico has stated almost a million dollars worth of exports and imports cross the border every minute. These exports range from food to cars to high-technology devices such as flat-screen TVs. There have been substantial investments in the infrastructure and facilities in recent years at popular border crossings to improve security in Mexico while reducing the time it takes to cross. This includes the deployment of several types of surveillance including ground sensors, remote video surveillance systems, and increased border lighting.
Mexico's manufacturing operations are strong and favored among many U.S. companies. Their facilities are known for being thoroughly secure and well-maintained. According to the most recent data available through the Department of Commerce, U.S. exports to Mexico supported approximately 1.2 million jobs in 2015. As of 2018, Mexico is also the second largest goods export market to the U.S. and the second largest supplier of goods imports.
Benefits of Nearshoring in Mexico
There are several reasons why manufacturing in Mexico has helped bolster the production of goods for U.S. companies. For starters, factories have met the demand with a highly-skilled workforce that has exceeded expectations in both product quality and timeliness of delivery. Mexico has invested in the education and training of people who choose to pursue work in engineering and other trades-related industries.
Secondly, foreign companies have reaped the benefits of cost savings, on items such as energy costs, lease rates, and transportation, from nearshoring in Mexico versus China. The geographical proximity and more closely aligned time zones are also more advantageous to companies by saving time and money. The border relationship between the U.S. and Mexico have helped companies like Ford Motor Co., Nestle, and PepsiCo continue market expansion and stay competitive for decades. In turn, the work created in Mexico helps strengthen a growing pool of talent and creates more opportunities within the country.
By setting up manufacturing in Mexico, companies can reduce operational costs including labor, time, and materials. A Mexico shelter service also helps U.S. companies save on permits and license fees and sets up their operations to be in compliance. This is all done with the company's full supervisory control of facilities and preferred company training of Mexico employees. As more companies look for ways to maintain valuable production quality at a more cost-effective rate closer to home, Mexico will continue to be the country of choice. The U.S. and Mexico share one of the longest borders in the world, and the relationship between the two is impactful.
To learn about how your company benefits from working with a Mexico shelter company, contact us today.