What Makes Mexican Manufacturing a Viable Option for US Firms?
03.08.19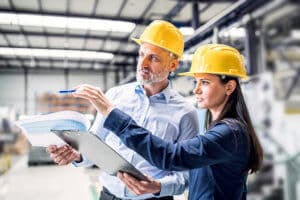 Mexico has been an attractive location for US manufacturers for decades. Many factors combine to make manufacturing in Mexico a viable option for companies looking to expand or scale. Most often, manufacturers aren't looking to close US facilities and move to Mexico. They'd rather expand their current operations and find that scaling in Mexico is more cost-effective and productive.
If you're considering manufacturing in Mexico, here are some factors to consider:
Geographical Proximity and Lower Costs
Mexico's border regions offer easy access to major US markets. For example, transporting goods from Tijuana to the East Coast won't take much longer than transporting them from San Diego, Phoenix, or Las Vegas. There are efficient highways and rail systems that run throughout the country, especially from the central regions to the Texas border.
If manufacturing in Mexico does mean slightly longer transport times, the lower cost of rent and other expenses often make up for it. Depending on what locations you're considering in Mexico, rent can be anywhere from 20-50% less than in the US.
Companies can also look for strategic locations that give them access to markets in Central and South America, as well as Asia and other countries in the Pacific Rim.
Low Cost, Experienced Workforce
Labor costs vary throughout Mexico and across industries, but in general, you can expect labor savings of up to 30% compared to costs in the US. The Mexican workforce tends to be young and experienced—over 100,000 students graduate with engineering degrees and other technical training every year. Most of these students can speak English fairly well.
Also, especially in major cities and border regions with a large manufacturing presence, companies are likely to find it easier to hire workers who already have experience working for US companies. Productivity in Mexico tends to be higher because the Mexican work week is 48 hours.
IMMEX/Maquiladora Program and Shelter Providers
Mexico's IMMEX/maquiladora program was designed to attract foreign manufacturers to Mexico. Maquiladoras are factories that are owned and run by foreign companies that are manufacturing goods to be exported. The maquiladora program enables these companies to exempt the VAT tax on temporary imports when importing raw goods, materials and equipment, which can translate to significant cost savings.
Companies can also choose to operate under a shelter, which means the US company won't have an official legal presence in Mexico and will be sheltered from legal exposure and risk. The shelter company will hold all the permits and licenses and will run the administrative side of the operations, including HR, Accounting, Trade Compliance, and Environmental Health and Safety. Manufacturing in Mexico under a shelter is the fastest and most cost-effective way to get your facility up and running—companies operating under a shelter also won't have to pay income tax for the first four years.
Evaluating Options
Most shelter companies will provide a cost analysis for companies that are looking to establish operations in Mexico or are considering other cities in the US for expansion. This way you can get the full picture of the various costs and other factors. In many cases, companies that are looking for locations in the US find that manufacturing in Mexico is the best option for expansion.
Interested in learning more about expanding and manufacturing in Mexico? IVEMSA provides free consultations and cost analyses—get in touch to request one today.