Key Differences Between Maquiladoras and Shelters for Mexico Manufacturing
11.21.18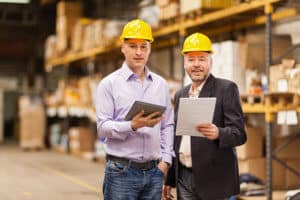 The maquiladora program (now known as IMMEX) is a government program designed to attract foreign business, especially manufacturing, to Mexico. To use the IMMEX program, many companies use shelter providers to operate in Mexico. Because there's a lot of overlap between these IMMEX and shelters, it's easy to get them confused, especially if you're new to manufacturing in Mexico. Here, we'll describe the key differences between maquiladoras and shelters.
Maquiladora/IMMEX & Shelters: The Basics
The maquiladora program was established in the 1960s, but grew quickly in the 1990s after NAFTA was adopted. After 2006, it was officially called the IMMEX program, but maquiladora is still frequently used. A maquila, essentially, is a factory in Mexico that manufactures products for export (most commonly to the US). By reducing or eliminating certain import/export duties, the Mexican government made it even more attractive for businesses to move their operations to Mexico.
The shelter program is a modality under the IMMEX program that allows businesses to operate in Mexico without officially incorporating or establishing a legal entity in the country. Companies that use this program operate under a "shelter," which is a Mexican-owned business that assumes the legal risk and liabilities. Under the shelter program, companies do not have to pay income tax in Mexico for the first four years of operation.
Essentially, the IMMEX program offers tax benefits for companies that want to start manufacturing in Mexico. The shelter program offers some tax benefits as well, but primarily offers legal benefits.
Maquiladora/IMMEX Benefits
Originally, under the IMMEX program, companies were exempt from the VAT (value-added tax) on certain imports (machinery and raw materials/supplies that were classified as NAFTA-compliant). After 2014, though, the Mexican government started requiring companies to pay the 16% VAT upfront on their imports. They would get that money back in the form of a refund in about six months.
Companies can also apply for the PROSEC (Sector Promotion Program) or Rule 8th authorization. Both of these reduce or eliminate required duties when importing raw materials. They require separate applications with specific information on the production processes and finished goods.
Shelter Benefits
As we mentioned above, under the shelter program, companies do not have to pay income tax in Mexico for four years (they do need to pay payroll taxes; however, depending on the location and industry, they may be able to apply for exemptions). But there are other significant benefits to operating under a shelter.
First, the Mexican-owned entity that "shelters" the foreign company will already have all the licenses and permits needed to operate in place, so the operations set up is much faster: most companies that operate under a shelter can be up and running in Mexico in just 3-6 months. Establishing a new business entity can take up to a year to obtain all the licenses and permits.
Second, the shelter company will provide all the administrative services for the Mexican operations: HR, accounting, trade compliance, etc. The foreign company can focus solely on their manufacturing, while the shelter company handles the admin work and acts as an advisor to ensure the manufacturing operations comply with Mexican laws and regulations.
Third, the company has minimal legal exposure in Mexico. Part of the shelter provider's job is to ensure they maintain compliance, because the provider assumes that legal risk and liability.
Maquiladoras and Shelters Work Together
Another benefit of operating under a shelter is it can offer companies a way to get around paying the 16% VAT upfront (and waiting for a refund). When the government changed this part of the program in 2014, it also offered certain companies the opportunity to get certified as "trustworthy" and defer this tax payment. A good shelter provider will already have this certification, and it will be applied to any company that operates under them.
Both the maquiladora/IMMEX and shelter programs make it relatively easy for companies to set up nearshoring operations in Mexico. It's helpful to work with a qualified, experienced shelter provider that can act as your trusted provider—especially when you're trying to keep the different programs, requirements, and benefits straight.
Learn more about how IVEMSA can help you succeed when manufacturing in Mexico—contact us today to request a consultation.