Tips for Shelter Manufacturers to Reduce Liability and Risk
08.15.18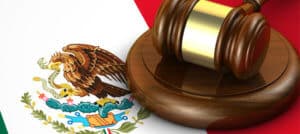 If you're operating under a shelter, you've already made the biggest step towards reducing your liability and risk while manufacturing in Mexico. By definition, a shelter limits your exposure and legal liability because your company doesn't officially have a legal presence in Mexico—you're operating as a division under your shelter provider.
But this doesn't mean you're completely free from legal risk and don't need to take any other precautions. Here are our best tips to keep your manufacturing operations running smoothly:
Choose Your Shelter Provider Wisely
A big part of your shelter provider's job is to advise and guide you so you stay in compliance with Mexico's labor laws, tax laws, environmental regulations, and customs regulations. If they do not have experience and expertise in these areas, how can you trust them to do this well?
Additionally, your Mexico shelter service provider will run the administrative services for your business—HR, accounting, trade compliance, etc.—as well as obtaining the necessary permits and licenses for your operations. You'll want to establish strong lines of communication so the provider has all the necessary information to do this properly, and so you understand what they're doing and why.
Look for a provider that offers transparency and can provide you with detailed reports, receipts and invoices.
Stay Updated
Mexico's laws and regulations governing the IMMEX program, along with tariffs and trade law, can change frequently. Another role your shelter service provider should fill is staying up-to-date on these changes and keeping you informed when your operations may be affected. Ideally, your provider is involved with Index, the national organization that represents the interests of companies operating under the IMMEX program. They'll be able to learn about pending legislation and new regulations so you'll have ample time to prepare when needed.
Follow Your Shelter Provider's Advice
Your Mexico shelter services provider is invested in keeping your operations compliant with Mexico's laws and regulations because they risk fines and penalties, even losing their IMMEX licenses if infractions are committed. However, they aren't responsible for the actions of your direct employees. Make sure anyone visiting your facility in Mexico, for example, understands the process for border crossings and going through customs. Depending on what kinds of materials you're importing, you may be required to fill out additional paperwork or submit to extra inspections, at least at first.
Let your shelter provider's trade compliance experts advise you through this process to avoid costly delays.
Some of our clients are surprised by Mexico's labor laws—especially that the country doesn't recognize "at will employment." If you need to let an employee go, you need to have documented reasons for doing so. If you don't follow your shelter provider's guidance to get the necessary paperwork in order, you'll be required to pay a severance package to the employee. The more you're able to listen and learn from your shelter services provider, the quicker you'll be in a position to leave the shelter and establish your own entity, if you choose.
Mexico shelter services vs a standalone company: a comparison. 
In order to limit your liability and risk in Mexico, operating in a shelter is your best option. Learn more about IVEMSA's shelter services here.