The Strategic Pathway to Getting Started with Mexico Shelter Services
04.09.20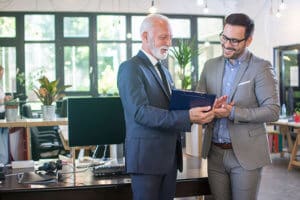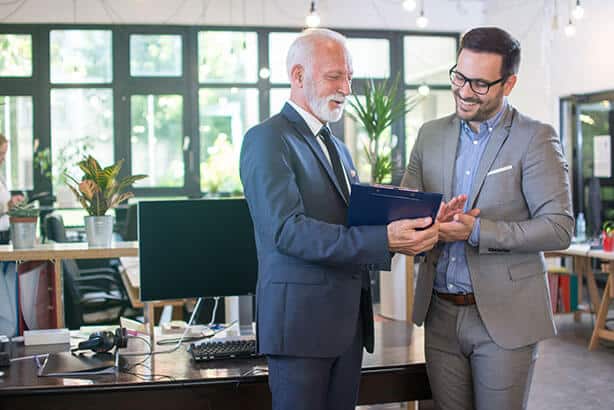 International trade has shifted significantly over the past decade, particularly for U.S. manufacturers who have previously relied on China as their go-to option for foreign operations. Mexico has been a longtime competitor with China, especially within the automotive, electronic, and aerospace industries, and has become increasingly popular for U.S. companies in recent years.
Mexico's highly competitive, highly skilled, and cost-effective workforce, in addition to its proximity and positive trade relations with the U.S. have motivated manufacturers to diversify facilities between China and Mexico or in some cases, move operations to Mexico altogether. As with any type of international trade relations, manufacturing in Mexico requires the ability to adapt to specific laws and regulations that differ from the U.S.
Partnering with an experienced Mexico shelter company helps manufacturers learn and understand what's required for a successful setup in Mexico. It also shows ways a shelter can shoulder many of the responsibilities required to start the manufacturing process. To get started, U.S. manufacturers who are ready to make the move must consider three initial factors: whether they'd like to operate under a shelter or as a standalone entity, how to navigate Mexico's unique IMMEX maquiladora program, and how to choose the right location.
Operating Under a Mexico Shelter Company vs. a Standalone Entity
There are two main ways companies can start manufacturing in Mexico. The first is by working with a Mexico shelter company. The advantages of this option include cost-effectiveness, quicker startup time, and having legal, tax, accounting, and HR services and resources all housed together. Under the shelter model, a company is able to operate under IVEMSA's established shelter licenses to start operating faster. Additionally, a shelter services company like IVEMSA has established relationships with government and customs officials to help expedite the process.
The alternative to this is setting up a standalone entity. This option typically takes longer, especially with regards to establishing permits. There is a higher learning curve and risk for liability when going this route. However, IVEMSA offers consulting for manufacturers that wish to create a standalone entity, but still require assistance in specific areas. Either way, both models allow companies to maintain full control over the operations.
It's beneficial for companies to work with a shelter provider to understand the intricacies of setting up operations in Mexico. This will help to prevent fines as well as project delays or cancelations. Many of the foundational elements are already in place and can be customized as needed, which makes the timeline more efficient for businesses that want to get up and running as soon as possible.
Navigating Mexico's IMMEX Maquiladora Program
A major factor that can affect whether a company decides to work under an established shelter or create a standalone entity is the IMMEX maquiladora program. This program originated in the 1950s and was updated in 2006 under its new name as a way to promote growth and foreign investment into Mexico. The program allows foreign manufacturers to import raw materials and equipment into Mexico and eliminates the payment of VAT tax as long as the final product is eventually exported.
Achieving IMMEX status as a U.S. or other foreign manufacturer requires a lengthy process which takes time to be setup and complete. A company applying for the program must:
Establish a Mexican entity or work under a shelter entity
Complete and file all necessary paperwork and documentation mainly with Mexico's Ministry of Economy and Customs Authority
Present clear information regarding the operations or services that will be performed by the company
Identify the site and provide information regarding the facilities
Commit to exporting finished goods or transferring them to another IMMEX operation
Companies that choose to operate under IVEMSA will already have access to the shelter's permits without having to establish their own entity. They will also take on the responsibility and/or guide the manufacturers in researching sites, establishing permits, setting up HR, accounting, and legal services, and maintaining customs compliance.
Choosing the Right Location for Your Industry
Once it has been decided how a company wants to move forward, site selection is the first step. Many maquiladoras are set up near the border. However, there are facilities throughout Mexico which may already be set up to favor certain industries. By working with IVEMSA for Mexico shelter services, manufacturers can receive an up-to-date analysis of chosen areas. This analysis will compare building availability, pricing, and industry competition, among other pertinent details that go into making a final decision.
IVEMSA uses the parameters of what a company is looking for and produces a City Comparison Matrix, Labor Cost Analysis, Operation Cost Analysis, and City Highlights from various locations to help companies narrow down their choices before scheduling onsite visits.
Once the site has been determined, IVEMSA can provide a timeline and map out what else is needed in terms of shelter services. This includes, but isn't limited to, establishing an HR department for recruiting and hiring employees, an accounting and finance department, and a trade compliance department.
Customized Shelter Services to Meet Manufacturers' Goals
There are many pieces that must be put into place and work in sync before a facility can be up and running. By working with a Mexico shelter company that has the expertise, experience, and established connections to lead this process, it makes setup run smoother and more efficiently.
To learn about how to customize a plan based on your operational needs and timeline, contact IVEMSA today for a consultation.