3 Key USMCA Changes to Discuss with Your Mexico Shelter Company
07.24.20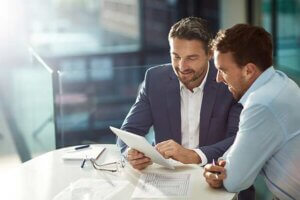 After over a year of negotiations between the U.S., Mexico, and Canada, significant changes and revisions were made in September 2018 to the 25-year-old NAFTA agreement. The updated trade agreement, enforceable as of July 1, 2020, is aptly named the United States-Mexico-Canada Agreement (USMCA) and introduces new opportunities for the manufacturing industry.
NAFTA was introduced in 1994 in an effort to improve economic growth among all three countries by increasing jobs, eliminating trade tariffs, and mitigating the trade deficit. It allowed finished goods and materials to be transported into and out of all three countries tariff-free. Updates found in the USMCA include topics, such as rules of origin procedures, labor wages, and intellectual property protection, among the 30-plus sections that make up the trade documentation.
One of the greatest advantages of working with an experienced Mexico shelter company like IVEMSA is having a skilled and experienced resource to help your company navigate through any USMCA changes that apply to your sector and maintain operations without interruption as best as possible.
Rules of Origin Procedures
A notable USMCA change specifically affects the automotive industry. The new agreement requires that a 75 percent threshold of auto content must be made in North America by 2023. Currently, automobile manufacturers must meet the minimum 66 percent threshold in order to receive duty-free treatment.
This requirement covers three key areas – principal parts, core parts, and complementary parts – for light trucks, heavy trucks, and passenger vehicles. Among the extensive list of parts are certain tires, rear-view mirrors, electronic brake systems, steering wheels, and engine parts, among others. With these new classification and percentage mandates in place, it's crucial to implement and maintain an accurate inventory control system, a significant part of shelter services in Mexico.
Labor Wages
A second key factor is the change to industry labor wages. The USMCA requires that 40-45 percent of automobile manufacturing must be made by workers who earn at least $16 USD per hour, according to the Office of the United States Trade Representative. This is aimed to support better jobs for U.S. producers and workers and ensure they are able to compete on an even playing field. Also, Mexico has agreed to legislative action that recognizes the right of collective bargaining and implements institutions for registering union and impartial labor courts for its workforce as well.
Mexico's labor force is already competitive, with over 100,000 engineers graduating every year. It's necessary to keep current with changes outlined in the USMCA and updates to labor reform in order to recruit and retain top industrial talent. Working with a Mexico shelter company allows U.S. manufacturers to benefit from cost-effective and steadier labor rates chosen from top-tier candidates.
Intellectual Property Protection
Intellectual property has always been an important factor when considering international trade. Among the provisions updated or newly included in the USMCA are:
Flexibilities to address internet service providers copyright liability
Administrative procedures and transparency for geographical indications which protect distinctive products from certain regions
Extension of trademark protection to sounds and "collective marks"
Requirement of criminal penalties for trade secret theft, including cyber theft
Mexico upholds a strong reputation for protecting intellectual property rights, especially in comparison to manufacturing in China, where counterfeit and intellectual property rights are slow to be enforced. Alignment under the USMCA further allows all three countries to maintain the same expectations and protocols across the board.
As manufacturers are adapting to USMCA enforcements as well as other changes in the industry, IVEMSA is here to serve as a partner for your operational setup. To learn more information about the current state of manufacturing in Mexico and we can help contact us today.
Sources: https://ustr.gov/about-us/policy-offices/press-office/fact-sheets/2018/october/united-states%E2%80%93mexico%E2%80%93canada-trade-fa-0; https://crsreports.congress.gov/product/pdf; https://usmca.com/rules-of-origin-usmca/; https://ustr.gov/trade-agreements/free-trade-agreements/united-states-mexico-canada-agreement/fact-sheets/rebalancing; https://www.dol.gov/agencies/ilab/our-work/trade/labor-rights-usmca