Top Reasons Why Companies Choose Mexico Manufacturing
10.20.20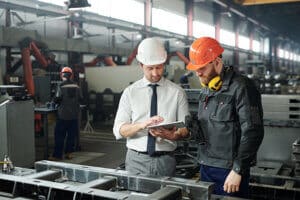 The cost savings on labor remains a top benefit of Mexico manufacturing. However, more recent years have spotlighted additional reasons companies have decided to expand their operations to Mexico. An ability to meet regional demand through favorable trade relations and close proximity to the U.S. are key factors high on the list.
Steady foreign direct investment (FDI), plus regions in Mexico already equipped with spacious facilities and supported by a competitive workforce also motivate manufacturers to consider nearshore manufacturing as a strategic option. All of these factors combined continue to provide viable options for manufacturers who want to diversify their portfolio or consider expansion for the first time.
Favorable Trade Relations and Regional Advantages Compared to China
North American countries finalized agreements through the United States-Mexico-Canada Agreement (USMCA), which became officially effective July 1, 2020. Among the many benefits of these trade relations include strong and effective protection of intellectual property, new labor value, and updated rules of origin and origin procedures to increase regional economic growth, among other provisions.
Conversely, this comes at a time when trade between the U.S. and China has been contentious with imposed tariffs and a slowdown and uncertainty among manufacturers. Combined with the ongoing challenges surrounding the COVID-19 pandemic, U.S. companies operating in China have faced delays and cancelations regarding travel, shipping times, and other operational necessities over the past several months.
Nearshore manufacturing in Mexico provides viable options for companies that want to save on costs without a supply chain interruption to continue meeting global demand. They benefit from shipping costs and timelines similar to the U.S., plus easier oversight of regional facilities due to the close proximity. When facilities are housed across the globe, maintaining quality assurance is more difficult to achieve.
Steady Foreign Direct Investment Instills Confidence for Expansion
According to the Americas Society Council of the Americas (ASCOA), Mexico has received continuous FDI over the past several years. In 2018, it received $31.6 billion USD in FDI, with the bulk of it stemming from the U.S. and allocated to the manufacturing sector. This confidence in the country has encouraged companies to continue developing operations throughout Mexico.
Automotive manufacturer Motorcar Parts of America Inc. (MPA) is a company that has previously achieved success with Mexico manufacturing and decided to expand. When launching its brake caliper product line, the company decided to further expand its operations to total approximately 370,000 square feet at its distribution facility in Tijuana, Mexico.
Another recent example is the investment from Stant Corporation, a world leader in the production of automotive components, for customers including Ford, GM, Chrysler, and Volvo. It was announced in August 2020, Stant Corporation invested over $15 million USD toward a second facility in San Miguel de Allende. This operation is expected to generate 500 jobs during the next five years.
Considering Mexico Manufacturing as Part of a Strategic Plan
MPA and Stant Corporation are only two of hundreds of manufacturers that have decided to establish a larger footprint throughout the years. As more companies include Mexico manufacturing as part of their short- and long-term strategic planning, it paves the way for increased economic growth throughout North America with a continued focus on quality, efficiency, and cost-effectiveness.
To establish a successful setup of new operations when nearshore manufacturing, IVEMSA guides companies through the complexities of Mexico's unique IMMEX/maquiladora program, compliance requirements, hiring and retention of top employees, among other areas involved in the process.
For more information about the advantages of Mexico manufacturing and how IVEMSA can help streamline the process for your company, contact us today.
Sources: https://ustr.gov/trade-agreements/free-trade-agreements/united-states-mexico-canada-agreement/fact-sheets/rebalancing; https://www.as-coa.org/articles/chart-breakdown-foreign-direct-investment-mexico; https://motorcarparts.com/news/motorcar-parts-of-america-launches-brake-caliper-product-line/; https://mexico-now.com/stant-invests-more-than-us15-million-for-expansion-in-guanajuato/;