How the USMCA Is Paving the Way for Economic Stability
05.27.21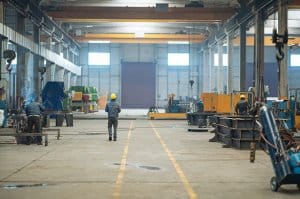 Manufacturers are already well-versed in the ever-changing economic landscape and the complexities of maintaining stability among a global supply chain. 2020 highlighted a growing problem regarding the U.S. reliance on China for manufacturing as supply chains came to a halt. The pandemic created a greater sense of urgency for many manufacturers to diversify their facilities and move operations to Mexico as part of their strategy in 2021 and beyond, with the quest for stability on everyone's mind.
At the same time, the final enactment of the newly drafted USMCA went into effect July 1, 2020, making manufacturing in Mexico the favored option for U.S. companies wanting to securely expand their global footprint. Among the many new provisions, the USMCA requires original content, particularly in the automotive industry, be made in North American regions. In addition, there are built-in protections to the trade agreement that protects companies against intellectual property theft, copyright infringement, and other ownership challenges previously faced by U.S. companies when operating in China.
With slow-moving trade negotiations between the U.S. and China, it makes distribution plans unsteady. Furthermore, international travel concerns and supply chain limitations remain in play in a post-pandemic world. The USMCA provides greater incentive for U.S. manufacturers to move operations to Mexico as a way to promote economic stability for the future.
Read more: The rise of nearshoring to Mexico.
Benefits of Mexico Shelter Services When Moving Operations
Although many companies have included manufacturing in Mexico as part of a strategic solution toward economic stability, it's a complex process that requires many moving parts to complete successfully. By partnering with a Mexico shelter company, like IVEMSA, foreign manufacturers can benefit from their decades of experience and expertise.
By shouldering the administrative responsibilities required for operational setup, such as HR, accounting, tax and customs compliance, and securing permits and licenses, it allows manufacturers to focus solely on production. It also reduces the learning curve when it comes to navigating international trade and reaping the full benefits of the USMCA and other unique programs, such as the IMMEX maquiladora program and the Section 321 program.
IMMEX Maquiladora Program
Mexico's IMMEX maquiladora program is a cost-saving benefit for foreign manufacturers. It exempts the 16 percent value-added tax when temporarily importing goods, materials, and equipment.
Manufacturers can take advantage of this immediately when working under a Mexico shelter company. Additionally, U.S. manufacturers can rely on the supply chain and Mexico shelter service models already in place to manage and meet operational requirements and goals.
Read more: The IMMEX program – a brief overview for manufacturers.
Section 321 Program
There's also an added advantage for U.S. manufacturers moving goods from facilities in China to Mexico. The Section 321 Program reduces costs and duties on international goods. The statute refers to de minimis, which "provides admission of articles free of duty and any tax imposed on or by reason of importation, but the aggregate fair retail value in the country of shipment of articles imported by one person on one day and exempted from the payment of duty shall not exceed $800."
For example, shipping inventory directly from China to Mexico prior to importing it into the U.S. eliminates 100 percent of the duty costs without affecting shipment accuracy or delivery windows. A Mexico shelter company can guide you through the process and ensure you're in compliance with the regulations set forth by the USMCA and receiving as many of the cost-savings benefits as possible when setting up a new operation.
For additional information on how the USMCA affects manufacturing in Mexico and greater insight into setting up operations, contact IVEMSA today for a customized solution.
Source:
https://www.cbp.gov/trade/trade-enforcement/tftea/section-321-programs