Rise of Nearshoring in Mexico: Why Companies Are Making the Switch
05.09.21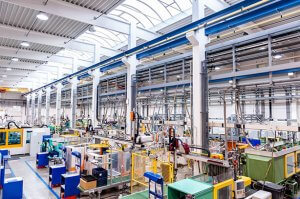 The rise of nearshoring to Mexico has been steadily increasing over the past decade for several reasons. First, ongoing trade conflicts between the U.S. and China have caused uncertainty when it comes to the cost and quality of production, in addition to concerns regarding intellectual property protection.
Second, following a year after the world was shut down due to the Covid-19 pandemic, it illustrated just how risky it was to have such a heavy reliance on a weakening supply chain. And third, more North American manufacturers are taking a regionalized approach to their strategies due to the provisions outlined in the USMCA, which was officially effective on July 1, 2020.
When compared to offshoring, which relocates factories from costly countries to lower-cost regions to produce goods or services, nearshoring allows operations to be in closer proximity to where the goods or services will ultimately be sold.
According to Kearney's 2019 Reshoring Index, Mexico increased exports to the U.S. by $28 billion in 2018, which equaled a 10 percent growth rate over the year previous and was documented as the fastest growth experienced in the past seven years. This occurred at the same time manufacturing imports from China registered a sharp decline, as a result of the major disruption caused by the U.S./China trade conflict.
Starting in 2016, Kearney research also shows that over half of U.S. companies manufacturing in Mexico had moved production there from other countries, including China, to specifically focus on and serve the U.S. market. As more companies are re-evaluating their options, nearshoring is becoming the preferred choice.
Cost and Consistency Benefits of Nearshoring to Mexico
With the uncertainty in China that companies have experienced over the past several years, manufacturing in Mexico has emerged as the top strategy. With this decision comes cost benefits that are similar, or in some cases, more cost-effective than the cheap labor force China has long been known for providing.
However, lower wages don't minimize the level of education, skills, and training Mexico's industrial workforce offers. For years, Mexico has invested in the manufacturing sector by graduating over 110,000 engineers yearly and providing specialized training programs qualifying more people to work in advanced, technical industries.
In addition to the cost-effective labor force, shipping is less expensive with quicker delivery times due simply to the closer proximity. For many manufacturers, they can ship goods from Mexico and receive them in the U.S. on the same day. Although, perhaps one of the greatest advantages of manufacturing in Mexico is the option of working with a shelter services provider.
Under a shelter operation, foreign manufacturers work with the licenses and permits already in place. This includes maquiladora program certification, which exempts the 16 percent VAT tax on all temporarily imported goods, as long as they are eventually exported.
Shelter services also provide companies full administrative support to get a new operation up and running in a smooth, efficient manner. These shelter services include site selection, recruiting and hiring employees, securing permits and trade compliance, among a range of other responsibilities necessary to operate in Mexico.
For more about the advantages of nearshoring to Mexico and how IVEMSA can help with the process, contact us today.
Source:
https://www.kearney.com/operations-performance-transformation/us-reshoring-index/full-report