The Importance of the Customs Broker Role as Part of Mexico Shelter Services
04.08.20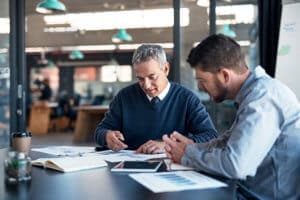 When it comes to establishing shelter services in Mexico, there are several key areas and roles that must work together, oftentimes simultaneously, including the customs broker. This role must be appointed to someone who is certified by government authorities to perform proper coordination, facilitation, and compliance of the import/export process of goods per the customs laws and regulations in Mexico.
Accurate import and export documentation is crucial to an efficient and effective operation. The role requires the skill to make the process as efficient as possible, plus the experience and attention to detail to ensure nothing gets missed. If any single product among a shipment of goods is not accurately registered or if there is even a minor breakdown in communication, it can lead to significant delays in manufacturing, fines, and/or confiscation of merchandise.
In addition to labeling and coding, customs brokers also often serve as the logistics agent since many provide the resources necessary to transport and store goods as well. Another key aspect of the customs broker role is to ensure the correct tax amount is paid to the federal government following the classification of the goods that are part of the trade transaction.
The designated person ensures all goods are in compliance and following regulations and restrictions as outlined through the trade agreement between Mexico and other countries. Customs brokers must be savvy in the coding language, required forms, and other basic paperwork necessary for importation and exportation of goods. In short, it is crucial to the foreign manufacturing process because the assigned person is liable for the goods from the point of origin until they reach their final destination.
Benefiting from a Mexico Shelter Company to Fulfill the Role
It's important for a customs broker to be kept up-to-date with the ever-changing rules and protocols surrounding foreign trade, such as the recently updated USMCA. Failure to stay informed can result in fines, delays, and shutdown of operations, as well as other individual penalties.
This essential position shoulders quite a hefty load as part of manufacturing operations. In addition to goods classification and tax and customs compliance, the person's individual relationships with carriers, warehouses, government authorities, banks, and other involved parties aid in the complete and complex process of regulating international trade in Mexico. As a result, it's important to choose a customs broker that has the experience and expertise to handle these responsibilities and can communicate well among all.
The intricacies of maintaining customs compliance requires several steps to be carried out through a highly skilled person. Working with a Mexico shelter company such as IVEMSA fulfills the role of a customs broker, as well as provides the legal, accounting, and HR services necessary to achieve successful operational setups and day-to-day activities for U.S. manufacturers.
Rather than having to build a team of separate individuals to effectively work together, companies can rely on and benefit from the efficiency and expertise of a single provider. To learn more about how working with IVEMSA benefits your business, contact us today.
Sources: https://www.trade.gov/knowledge-product/mexico-import-requirements-and-documentation; https://www.mhlnews.com/global-supply-chain/article/21127678/crossborder-shipping-navigating-differences-of-mexican-and-us-customs;