An Introduction to the Customs Clearance Process in Mexico
01.12.20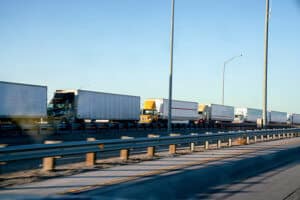 There are several moving parts involved when it comes to manufacturing in Mexico, particularly in the area of customs. Obtaining customs clearance can serve as a challenge for any company, whether new or experienced, when shipping internationally. Accuracy and consistency are both required in order to prevent delays, additional costs, or a complete project cancelation.
If you are considering Mexico manufacturing solutions as a way to expand your business, knowing the ins and outs of customs clearance is essential. This includes understanding how the customs procedure works, in addition to following best practices to avoid being flagged during an inspection. It's also important to know the various agencies that are involved with the process as well.
Being prepared and organized is key to maintaining efficiency and receiving approval for shipments across the border. Working with a shelter services company to take on this responsibility under their previously established IMMEX program or to help guide your company through the process when working as a standalone entity is invaluable when transporting goods to and from Mexico.
Why the Accurate Classification of Goods Is Crucial
Prior to reaching customs, each shipment must be thoroughly reviewed and cross-checked with the submitted paperwork for accuracy. As materials and equipment go through customs, they are subject to automatic inspection. This involves a thorough examination of products waiting to be imported or exported to determine if they're qualified to pass through. This can occur at the border, port entries, and/or at checkpoints throughout the country.
The Mexican customs inspector reviews the customs document of the shipment being inspected to ensure it's been filled out correctly. During the physical inspection of goods, it's decided which items pass customs clearance and what, if any, will be placed on hold.
Items placed on hold may eventually fail to meet clearance with transport denied. Or, it may take extra time in order to update the classification and/or documents to have them approved. Flagged items are the result of:
Misclassification of goods
Misvaluation of goods
Discrepancies between goods itemized on the packing list and the goods presented
Incorrect or incomplete customs documentation (ex. North American Certificate of Origin, Shipper Export Declaration)
One of the most critical electronics documents is the import general manifest (pedimento) that contains information about the goods being shipped. It's only filled out by a Mexican customs broker and must be presented to have goods legally processed and released once cleared through customs in Mexico.
Even the smallest recording error can result in a costly delay of goods, which can lead to altered timelines and other challenges as the project continues. When preparing a transport list made up of thousands of individualized items, it takes time to ensure their accuracy and prevent delays if selected for a secondary inspection or other problems with a production or project schedule.
An experienced shelter services provider like IVEMSA has the knowledge and expertise to help expedite the process with regards to securing permits and implementing a cross-reference system to track goods being shipped.
Read more: Why Mexico manufacturing improves the U.S. economy.
Dealing with Different Departments and Regulations
There are several government departments in Mexico involved in the customs process. First is the federal Mexican Tax Administration Service, which is made up of twelve bureaus, three of which are involved in Mexico's foreign trade. This department works as the revenue collection service for the country's federal government. It is responsible for collecting taxes, in addition to applying fiscal laws as they relate to customs clearance.
In addition to the SAT, there is a list of agencies, including the Ministry of National Defense, COFEPRIS – Secretary of Health, and Ministry of Finance and Public Credit, among others that have the authority to intervene when it comes to the transport of goods to and from Mexico. Customs law authorizes personnel within these organizations to issue permits where applicable and maintain the physical recognition of goods in terms of customs clearance, in accordance with regulations with agreements and protocols already in place.
The complexity of the customs clearance system pertains to knowing which permits are required and the qualifications of each agency that are necessary to pass inspections and have goods imported and/or exported without incident. Companies that work with IVEMSA for their Mexico manufacturing solutions are far less likely to run through secondary inspections since IVEMSA's IMMEX permit has been in operation for a long time with a positive record at customs.
To learn more about the process of customs clearance in Mexico and how IVEMSA can help your company, call today for a consultation.