The State of Maquiladoras in 2023 and the Benefits They Bring
05.26.23
Despite unprecedented difficulty over the past few years, maquiladoras in Mexico have continued to thrive. In March 2023, Mexico reported a low 2.4% unemployment rate, and compared to 2022, international sales in Tijuana reached a growth rate of 12.5%, totaling $37.8B USD.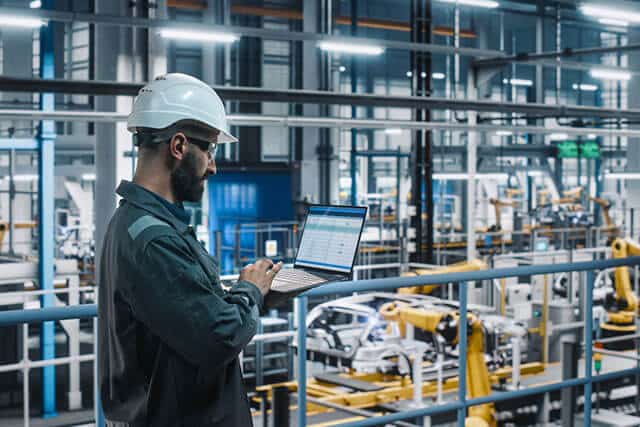 The continual growth illustrates the initial purpose of the maquiladora when it originated in 1960. Upon establishment, maquiladoras were a way to promote foreign direct investment (FDI) into Mexico. Since then, more and more U.S. and other foreign manufacturers have relied on nearshoring to Mexico as a strategic way to increase production while saving on costs. As of 2021, Mexico FDI was $33.27B and growing.
Here are some of the unique benefits a maquiladora in Mexico offers and how they allow foreign operators to fare so well.
Favorable Proximity
Mexico's geographical location to the U.S. is one of the prime advantages of setting up a maquiladora. The border ports of entry connecting Tijuana, MX with San Diego, CA make up one of the busiest border crossings. For manufacturers whose central base is in the U.S., the proximity between the two countries makes it easier for travel and communication.
Lower Shipping Costs
In terms of transportation, Mexico offers lower shipping costs, quicker time to market, and higher quality assurance compared to production in China. Additionally, the established infrastructure makes it convenient for supply chains and maquiladoras to sync up throughout the country.
Competitive Industrial Labor
For decades, U.S. manufacturers primarily relied on China for its cheap labor. However, manufacturing wages in Mexico are 20% lower than China, and significantly less expensive than industrial roles in the U.S. Moreover, Mexico invests in its workforce through higher education and training programs to fulfill manufacturing roles across all levels.
Diverse Industries
Because maquiladoras in Mexico have been operating successfully for decades, they cover a wide variety of subsectors including:
Aerospace
Electronics
Information Technology
Automotive
Medical Devices
General Manufacturing
The benefit is there are already established regions and facilities well-equipped to handle incoming foreign production. Additionally, a shelter company like IVEMSA makes the transition to nearshoring to Mexico a seamless experience. When foreign operators work under the shelter umbrella, they benefit by having permits already in place.
This includes maquiladora licensing as well as VAT certification. Without a shelter, it often takes several months to be approved for the IMMEX program and even longer to receive the 16% VAT exemption. This delay in benefits quickly add up and can lead to hundreds of thousands of dollars in additional costs.
The benefits of nearshoring to Mexico are well-known, but it's partnering with a shelter company that provides the extra advantage. Foreign operators setting up production for the first time can start in as little as three to four months with the help of a shelter. Whereas, those that decide to operate as a standalone entity face a startup time of closer to six or seven months.
Learn more about how working with IVEMSA can help you establish a maquiladora in Mexico and meet your production goals. Contact us today.
Sources:
https://tradingeconomics.com/mexico/unemployment-rate
https://datamexico.org/en/profile/geo/tijuana
https://www.macrotrends.net/countries/MEX/mexico/foreign-direct-investment