Why Mexico Continues to Be a Central Growth Opportunity for U.S. Manufacturers
03.23.20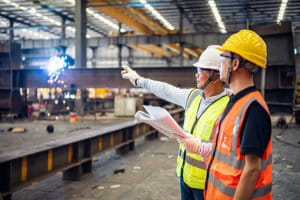 A growing number of U.S. manufacturers have already made the decision to move part or all of their operations to Mexico. Mexico is seen as a greater cost-effective and viable solution over China, which not too long ago was a powerhouse in the manufacturing world. The strategic decision to either move operations completely or at least diversify is profitable on many levels. Businesses with production facilities in Mexico benefit from the close proximity, in addition to a highly skilled workforce and favorable trade deals within North America.
As a way to maintain competitiveness, more manufacturers are viewing Mexico as a wise investment from a cost-benefit standpoint over China. These feelings and actions have increased amidst the recent trade war between the U.S. and China and the coronavirus outbreak that's now affecting people on a global level. As the reasons continue to mount in favor of Mexico, it only makes sense that more manufacturers are seriously considering bringing business closer to home.
However, this shift has not taken place overnight. For decades, major industrial leaders have taken advantage of the business opportunities available in Mexico. Over the past several years, there have been successful areas that have secured it as a solid growth opportunity. These include cost-effectiveness and value, Mexico's IMMEX maquiladora program, and beneficial trade agreements between the U.S. and Mexico, all of which is either lacking or unavailable when manufacturing in China.
Mexico Leads in Cost-Effectiveness and Value
Manufacturing in Mexico offers both cost-effectiveness and value. From a cost standpoint, the proximity from the U.S. to Mexico saves on shipping, storage, and other transportation expenses. Additionally, due to the proximity to the U.S., it makes it easier for communication between facilities. It also reduces turnaround times and creates a flexible opportunity to manage quality control over the supply chain. Lastly, travel costs for routine checks are easier to schedule, which helps to prevent costly problems and maintain everything is running smoothly and without delay.
Another advantage is the cost of labor. Mexico's labor rates have remained steadier over the years when compared to China. Current statistics show Mexico's manufacturing labor costs are $4.82 per hour, while China's are $6.50 per hour. Mexico has also proven its dedication to the technical industry. The country has invested in its educational programs, graduating tens of thousands of skilled laborers every year. The location is better, the talent is competitive, and all of it comes at a better cost.
Mexico's Maquiladora Program Is a Unique Advantage
A maquiladora in Mexico allows the special status of temporary importations for components and equipment to be assembled within the country without having to pay Mexico's VAT or value-added tax as long as the final products are exported. By working under IVEMSA's established maquiladora licenses, it provides U.S. manufacturers other unique advantages as well, such as:
Ensuring full Mexico compliance
Securing permits and licenses
Site selection
Human resources
Recruiting
Accounting services
Payroll processing
Trade operations and compliance
Additionally, Mexico has free-trade agreements with over 49 counties, including the U.S. and Canada. The three countries have recently updated and agreed to the revised version of NAFTA. What has now emerged as the USMCA solidifies positive trade relations and provides protection in areas important within the manufacturing industry, including, but not limited to intellectual property.
Shifting Business Strategies to Promote Business Growth
Manufacturing in Mexico is nothing new to many major companies. However, with China becoming less of a benefit to U.S. trade and production, manufacturers are taking swift action to either split their operations between China and Mexico or go all in with their investment in Mexico due to the proven advantages.
If you are looking to make the transition with your operations or simply want to review your options as you consider what will be the best business strategy for your company, we are here to help. Contact IVEMSA today.
Source: https://www.statista.com/statistics/744071/manufacturing-labor-costs-per-hour-china-vietnam-mexico/