The History of American Companies Manufacturing in Mexico and How It's Shaped Present Day
11.05.20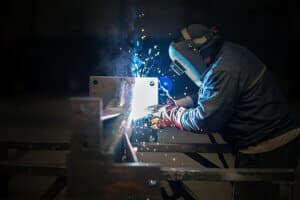 Mexico manufacturing has been an effective business strategy for decades, thanks largely in part to the cost-effectiveness of operations when compared to the U.S. Automotive manufacturing, specifically, has been a leader in the industry, with Mexico being one of the world's leading producers and exporters of motor vehicles.
According to the Federal Reserve Bank of Chicago, light vehicle production in Mexico tripled from 1994 to 2016, rising from 1.1 million units to nearly 3.5 million units during that time frame. It also reports the automotive sector represents 25 percent of Mexico manufacturing exports. Ford was the earliest U.S. automaker to have a presence in Mexico when it began the assembly of the Model T in 1925. A few years later General Motors and Chrysler followed suit and began nearshore manufacturing and established their first assembly plants across the border as well.
Fast forward several decades as manufacturers across all sectors also began benefiting from the impact of the IMMEX/maquiladora program. This unique program allows companies that are moving manufacturing to Mexico to temporarily import materials, tools, and equipment with a 16 percent value-added tax exemption, as long as the final products are exported back to the U.S.
When working under a maquiladora license, manufacturers can benefit from this tax advantage right away, saving significant costs. However, obtaining one as a new, standalone entity takes several months for approval. This has led many to work with shelter services operators that already have the proper licensing and certifications in place.
Regardless, it's not only the automotive sector that's been able to prosper from the benefits of Mexico manufacturing. The medical device industry is one of Mexico's biggest export sectors with an approximately $17 billion industry. Nearly one-third of all medical device equipment in the U.S. was imported in 2018 with Mexico as the top supplier, accounting for approximately 17 percent.
In today's current economic climate, the medical device and electronics manufacturing sectors have seen a spike in nearshore manufacturing in Mexico due to the demand for resources as a result of the coronavirus pandemic.
Medical Device and Electronics Manufacturing on the Rise
Reuters reports the demand for ventilators is up nearly 1,000 percent for patients who suffer from respiratory conditions following the outbreak of the coronavirus. Additionally, the demand for medical antibacterial solutions is up 430 percent and thermostats up 150 percent.
The spike has led some U.S. medical device companies to team up with auto manufacturers to reconfigure production lines in Mexico to meet the needs of supplying life saving machines and equipment. American companies like Hillrom, Stryker, Integer, and Vyaire Medical are building medical equipment and/or medical products, such as masks, in Mexico.
In addition to health care supply needs, there's also been a surge of newly remote workers as businesses have shut down their physical office spaces and many large corporations halting in-person operations until well into 2021. Though the electronics manufacturing industry is also largely part of medical device manufacturing (as well as other sectors), there's been a higher individual consumer demand for computers, speakers, and other digital equipment for the millions of people now supplying home offices.
In 2019, computer and electronic products were already the second largest U.S. import from Mexico behind transportation equipment, according to United States International Trade Commission Interactive Tariff and Trade DataWeb data. However, into 2020, it was reported that notebook PC and PC accessories jumped in sales by 53 percent in April, a month after most shelter-in-place orders took effect.
Since then PCs have grown by approximately 30 percent each of the following weeks and Chromebook sales have been over 100 percent for each of those weeks of April and into early May. There's also the increased demand for wearable electronics, at-home fitness monitors, and gaming systems as people stay at home during the pandemic.
Historically, many electronics manufacturers have turned to China for their supply chain needs, but even China and other Asian firms are considering moving their factories to Mexico in light of the coronavirus and ongoing trade war issues with the U.S. Foxconn and Pegatron are two contractors of smartphone manufacturing, including Apple iPhones, that have considered moving manufacturing to Mexico or diversifying facilities to Mexico. It would be an expansion move for Foxconn that already has five factories in Mexico set up to make televisions and servers.
For many American companies, the strategy of moving operations from China closer to home has been on the horizon for years, and the challenges that've been introduced due to the coronavirus provides yet another advantage of Mexico manufacturing.
To learn more about the benefits and how it plays a part in your business strategy, contact IVEMSA today.
Sources:
https://www.chicagofed.org/publications/economic-perspectives/2017/6
https://www.fimeshow.com/content/dam/Informa/fimeshow/en/downloads/FIME20-US-medical-device-report-eng.pdf
https://www.reuters.com/article/us-health-coronavirus-mexico-ventilators/mexico-scrambles-to-meet-desperate-u-s-european-ventilator-demand-idUSKBN21J6PV
https://www.reuters.com/article/us-mexico-china-factories-exclusive/exclusive-foxconn-other-asian-firms-consider-mexico-factories-as-china-risks-grow-idUSKBN25K17X
https://www.cnbc.com/2020/05/04/pc-sales-usage-rise-during-coronavirus-lockdown.html