Key Cost-Saving Benefits of Mexico Manufacturing
10.19.20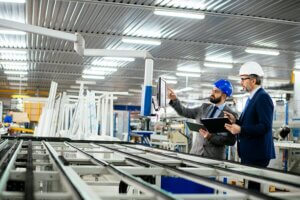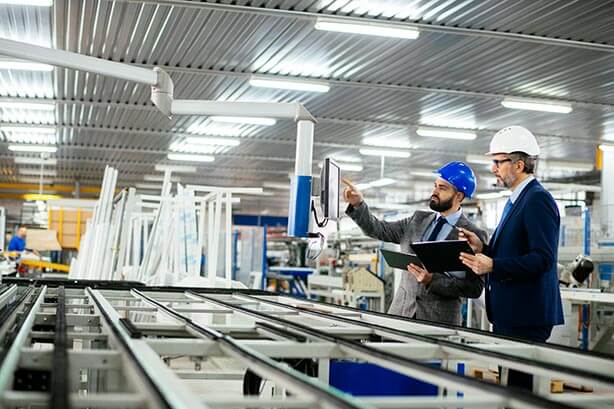 There are a number of benefits of Mexico manufacturing. These include a close proximity to the U.S., a highly-skilled labor pool, and favorable trade relations through the USMCA, to name a few. However, one of the key questions prior to any significant operational move is: What's the cost?  Fortunately, the cost benefits of expanding operations to Mexico is one of the main reasons why manufacturers have succeeded in the past and why so many more are considering the expansion to Mexico in the coming years.
In addition to industry advancements over the past several decades, the impact of the trade war between the U.S. and China and 2020's coronavirus pandemic have caused an increasing number of companies to shift and/or diversify their supply chains as well. As manufacturers continue to explore their options in 2020 and beyond, it's important to identify two of the most impactful cost benefits of nearshore manufacturing in Mexico, which are labor costs and tax exemption through the IMMEX maquiladora program.
Labor Cost Savings Among a Competitive Workforce
On a basic level, the hourly wage in Mexico for an entry level manufacturing operator is $3.80 USD (fully burdened) compared to the U.S. average entry level manufacturing wage of $21.50 USD per hour. Additionally, the hourly rate of productivity is typically higher when nearshore manufacturing in Mexico. Mexico recognizes a 48-hour work week (before overtime is required) compared to the 40-hour work week that's standard in the states.
Manufacturers hiring in Mexico must consider the range of benefits necessary to maintain competitiveness in the industry. While many of these are similar to what's offered in the U.S., such as medical benefits and paid time off, there are others that come into play when hiring top talent in a competitive workforce. These include, but are not limited to, transportation bonuses, Christmas bonus, and cafeteria subsidies.
There must be a balance of a salary that's cost-effective yet competitive enough to recruit and retain the best workers. Attempting to navigate the hiring process without the knowledge and expertise of Mexico shelter companies like IVEMSA is challenging and costly. It requires hiring a separate HR representative who understands salary and benefit expectations among employees and also the unique labor laws that apply in Mexico.
Tax Exemption Through Mexico's IMMEX Maquiladora Program
The second main cost benefit of Mexico manufacturing is the IMMEX maquiladora program combined with the VAT certification. When working with IVEMSA, manufacturers benefit from a 16 percent VAT tax exemption from day one, since there's already a valid IMMEX program and a VAT certification in place. On the other hand, those that wish to operate as a standalone entity must pay this tax rate until they are a VAT-certified company, which generally takes two to three months, if approved.
All equipment and materials imported during this waiting period is subject to the 16 percent VAT tax, in addition to whatever additional importation costs might be determined by customs. Due to the complexities of what's required to be approved to operate as an IMMEX company with a VAT certification, it requires hiring an expert, either a specialized attorney or compliance team, to secure acceptance into the program. Furthermore, if the process is not completed correctly or application inaccuracies are found, the process must be repeated, which delays the VAT tax exemption certification even longer.
Cost-Effective Solutions Through Nearshore Manufacturing
Preparing a cost analysis plays a key role in business strategy. We've updated our Mexican Manufacturing Costs guide, which further explores savings through labor costs and IMMEX benefits, as well as industrial site leasing, utilities, and other factors that highlight where companies can save money by manufacturing in Mexico.