Hidden Pros (and Cons) of Working with Mexico Shelter Companies
09.15.20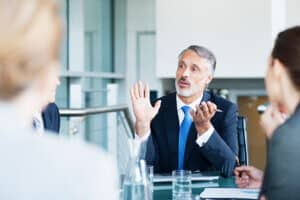 For U.S. manufacturers that want to expand or diversify their operations across the border, partnering with Mexico shelter companies has significant benefits, including experience and expertise of working in the local market. However, it's helpful to explore a few of the lesser-known pros (and how to avoid any cons) that may be discovered once operational setup begins.
Pro: Convenience of a Shelter vs. a Standalone
The first pro of working with Mexico shelter companies is convenience. When manufacturers set up operations in Mexico, the two main options are working with a shelter or starting as a standalone entity. Setting up a standalone operation requires several areas piecemealed together, including accounting, legal, and import and export compliance. This is in addition to hiring HR representatives, project managers, and other individual roles necessary to get a facility up and running.
By working with a shelter operator, manufacturers have access to all of this in one place through one coordinated team. The result is greater communication, timeliness, and cost-effectiveness, which allows for a more streamlined and expedited setup. Production launch as a standalone entity can take six to seven months, compared to three to four months when working with a shelter services provider.
Pro: Customs Expertise and Established Certifications
A second hidden pro is compliance. There are several certifications and permit required when manufacturing in Mexico. The process to apply and be approved for these takes time and extensive knowledge of deadlines, costs, and the details of what's needed for approval. Lack of proper compliance puts companies at risk for delays and rejection of the IMMEX/maquiladora program application. Without this application, companies can't conduct importing and exporting operations.
Under a shelter, manufacturers can avoid the payment of 16 percent value-added tax (VAT).
Whereas, obtaining your own VAT certification takes at least six to seven months if you qualify and are approved. This is one of the many examples of how working with a shelter company can help companies secure and maintain compliance and benefit from cost savings.
Pro: Labor Law Guidance and Compliance
Mexico's labor laws differ significantly from those in the U.S. When companies don't follow the appropriate protocol or know how to properly identify employees, it can quickly become costly. For example, as soon as an employee in Mexico receives permanent worker status, that person qualifies for severance entitlement, with exception of a voluntary resignation or termination for cause, which starts at 90 days of wages equal to the most recent pay rate.
A shelter company oversees labor compliance, severance entitlement, and can guide manufacturers through the hiring and firing stages to minimize risk and liability.
Avoiding the Cons When Manufacturing in Mexico
Working with Mexico shelter companies is the most popular option for manufacturing in Mexico due to the minimized risk and advantage of seeking local expertise and experience. However, if you don't perform your due diligence when selecting a shelter, this can lead to hidden cons of miscommunication and lack of transparency.
To avoid this, talk with shelter operators that uphold a positive reputation in the industry. Speak with their clients to get a feel for the quality of service and ask questions during the initial stages to solidify a strong business relationship from the beginning. IVEMSA provides customizable solutions to fit with a manufacturer's unique requirements while outlining timelines and maintaining budgets during each phase of the process.
A second perceived drawback of working with a shelter company is not having a legal entity in Mexico. Conversely, this minimizes your legal risk while operating. However, for those that wish to become an independent entity, partnering with a shelter company can still prove valuable in a consulting role, or a shelter provider can work with you during your entity incorporation to ensure you're handling this process correctly. Also, a shelter can help speed up the setup timeline for your new entity. This service model is normally known as a standalone shelter service.
Many manufacturers that work with IVEMSA start under the shelter before "graduating" to handling operations on their own. This allows companies to receive assistance during the setup and early phases of manufacturing in Mexico. It helps reduce the learning curve needed to understand the ins and outs of compliance, labor laws, and each of the areas where companies can save on time, costs, and resources.
To learn about the advantages of working with a shelter provider, contact us today.