How to Approach Site Selection to Determine the Best Mexico Manufacturing Site
02.05.21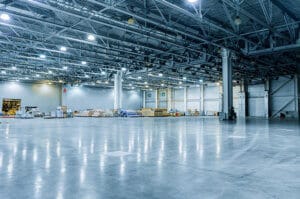 Manufacturing in Mexico requires several steps to get a new operation up and running. The first and one of the most important decisions is site selection. Although many manufacturers seek to set up just across the border, there are several regions to choose from that are well-equipped and established for industrial operations. The key factors to evaluate during the site selection process are site infrastructure and connectivity, workforce availability, and overall cost-effectiveness.
Site Infrastructure and Connectivity
Manufacturers that work close to the border face more expensive leasing fees and less building availability than when branching out to other areas. For instance, a Class A building in the more centralized area of Queretaro costs $0.42 per square foot per month compared to the range of $0.57 to $0.60 per square foot per month in Tijuana. These categorized buildings include basic amenities, such as office space and a basic fire prevention system.
However, other infrastructure costs to consider include building improvements, utilities, installing furniture, and securing the basic permits needs to operate. When researching regional costs, it's important to note there's room for negotiations. Working with a shelter provider such as IVEMSA can help guide these negotiations to fit a company's specific needs.
Workforce Availability
Access to a specialized labor pool is another important factor in the site selection process.  Mexico is known for its competitive, technical workforce. The country has invested in advanced education and training in industrial fields. Plus, Mexico's labor rates are more cost-effective than the U.S. and China.
Several global companies manufacturing in Mexico for years have established a strong industry presence in various regions. For example, automotive leaders, including GM, Volkswagen, and Honda have expanded to the central region of Guanajuato, which has access to 70 percent of Mexico's automotive supplier base. Whereas electronics and medical device companies, such as Medtronic, BD Medical, and Samsung lead the way in Tijuana.
Although these regions aren't limited to these sectors alone, it can help narrow down your site selection options depending on your specific operational needs and the type of positions you need to fill.
Overall Cost-Effectiveness
A lower cost to operate is one of the main reasons why U.S. and other foreign companies decide to manufacture in Mexico. In addition to choosing a preferred infrastructure and region, manufacturers must also consider distribution costs, operational expenses, including the cost of labor in Mexico, and start-up fees before making a final decision.
Identifying Facility Options with the Help of a Shelter Provider
Finding the right space requires a tailored approach to site selection. Evaluating site infrastructure, workforce availability, and factoring in other requirements provides an in-depth view of your options so you can make an informed choice.
IVEMSA streamlines this process by performing due diligence and researching all viable areas based on the parameters set forth by your company. To find the best possible manufacturing site, we'll create a site selection matrix that compares different regions side-by-side to illustrate the advantages of each area based on your specific project needs.
It includes building specifications, photos and videos, layout options, and additional information about the space, city, and competitiveness in the area. This multi-page report also includes a building, operational, and labor cost analysis that allows you to make a confident decision.
Site selection is an important first step when manufacturing in Mexico. Use the knowledge and expertise of a shelter provider like IVEMSA to help expedite the process and give you a thorough look at the possibilities.
For more information about receiving a customized site selection report, contact IVEMSA today.