Evaluating Initial Costs When Nearshore Manufacturing in Mexico
11.18.20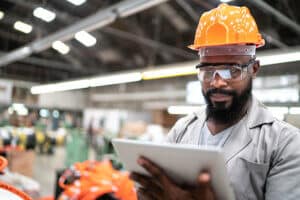 U.S. companies have relied on Mexico manufacturing for decades to expand their global reach and competitiveness. With skilled, cost-effective labor and tax incentives as two of the main advantages, moving manufacturing to Mexico continues to be part of a strategic plan for success. Although each manufacturer requires a customized cost analysis, this simplified breakdown provides a guideline of main expenses to consider.
Start Up Process Associated with Mexico Manufacturing
As a new entity in Mexico, manufacturers must establish all required certifications, permits, and registrations before they can begin operating. One of the key necessities is acceptance into the IMMEX/maquiladora program. Under this unique program, manufacturers are allowed an exemption from a 16 percent value-added tax on temporarily imported goods, materials, and equipment. However, it takes several weeks, if not months, to be approved and receive this benefit.
Fortunately, by working with a shelter services company, manufacturers can work under the permits and certifications already in place. A shelter provider also secures all permits and licenses and ensures compliance to minimize risk and deliver a quicker setup timeline.
Industrial Real Estate Expenses
Expenses for industrial real estate vary depending on the proximity of the facilities to the border and/or main transportation, square footage, and the space layout, among other factors. For nearshore manufacturing in Mexico, there are three industrial site classifications:
Class A buildings range from $0.40-$0.48 per square foot
Class B buildings range from $0.35-$0.39 per square foot
Class C buildings range from $0.30-$0.34 per square foot
Tenant improvements or space reconfigurations should also be estimated as part of total expenses depending on how the site is already set up and what may be required in terms of coding and additional permit fees.
To simplify the site selection process, IVEMSA can create a matrix of several different site options that meet your company's specific needs. It will contain an overview of regional characteristics, building logistics, cost per square foot, and other pertinent details to make it easier to narrow down viable buildings, which ultimately saves time and money.
Utility Costs in Mexico
Gas and electricity rates have decreased over the past few years and are expected to continue to fall. Staying on par with the U.S., electricity rates for industrial customers in Mexico fall between 18 and 25 percent. Water supplies are abundant and costs are significantly lower than the U.S., and utilities, such as telephone lines and internet, are offered at competitive rates through the private sector.
Labor Rates in Mexico
Mexico has a highly competitive, skilled workforce, trained in different areas of manufacturing expertise. Labor rates per month generally range from $280 (for a basic operator) to $2,240 (for a production engineer) depending on the role. Additionally, Mexico recognizes a 48-hour work week before overtime is enforced, which means more hours of productivity at a lower operational rate.
Saving on Mexico Manufacturing Costs
Start-up fees, real estate expenses, utility costs, and labor rates are part of the basic factors involved when moving manufacturing to Mexico. By partnering with us through our shelter or standalone entity option, we can save you up to 30 or 35 percent, respectively, on an annual basis.
For a more specific look at projected expenses and timelines for nearshore manufacturing in Mexico, contact IVEMSA for a consultation.