How Proximity and Site Selection Play a Part in the Success of Nearshoring to Mexico
05.26.23
Nearshoring to Mexico has become a go-to strategy for many as more companies are expanding their portfolio and setting their sights on what Mexico has to offer. According to the Wall Street Journal, foreign direct investment (FDI) in Mexico is at the highest it's been in the past decade. In the first part of 2022, $32 billion of FDI was reported, with $11 billion contributed by manufacturing alone.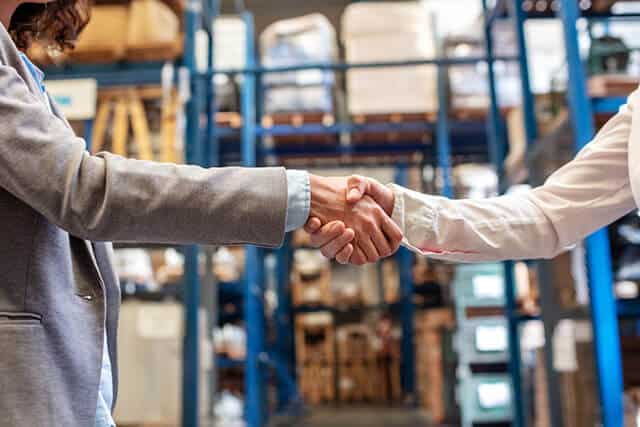 Why the interest in manufacturing in Mexico? One competitive factor is the convenient proximity to the U.S. market. This solidified advantage presents a welcome opportunity amid the uncertainty of trade relations with China in recent years. The geographical benefits are unchanging and continue to boost production for U.S. and other foreign operators.
The Convenience of Mexico's Close Proximity to the U.S.
As the trade shift continues, and manufacturers are relocating their facilities from China, nearshoring to Mexico is all the more instrumental in a company's success. The close proximity to the U.S. equals faster delivery, lower transportation costs, and better quality assurance.
Additionally, as a neighboring country to the U.S., Mexico has become a much-need solution to secure industrial labor. U.S. labor shortages are a growing problem, particularly in the manufacturing industry. There simply aren't enough people to fill the vacant positions. Whereas, in Mexico, there's an emphasis placed on the advanced education and training necessary for the influx of manufacturing roles. At the same time, labor rates in Mexico continue to be less than wages in the U.S. or China.
However, with this surge of nearshoring to Mexico, there's also been a spike in demand for industrial space. Tijuana is the most sought after site for global exportation since it sits conveniently along the U.S./Mexico border. In this area, U.S. and other foreign manufacturers can expect lower availability of industrial buildings due to the market demand. It's important to find the right shelter partner since this demand for facilities and utilities means site selection becomes a crucial part of the manufacturing process.
Manufacturing in Mexico Starts with Site Selection
Site selection is the first step before production can begin, and working with a shelter company like IVEMSA helps to simplify the process. IVEMSA researches and evaluates all viable options to create a customized site selection analysis. Tijuana isn't the only area set up for manufacturing processes. Regions like Hermosillo, Saltillo, Mexicali, and Monterrey also have the infrastructure to support manufacturing goals.
The analysis takes into account project specifications and breaks down the advantages of chosen areas. It includes a city comparison matrix with city comparison highlights. Furthermore, an accompanying cost analysis shows potential lease and labor availability, which outlines expenses during the startup phase and as a company grows. Therefore, production decisions can be made based on data and align with what each company needs.
For those who wish to establish a maquiladora in Mexico, the advantages of nearshoring are best optimized under the guidance of a shelter company.
Learn how our services can get your production up and running in as little as three to four months. Contact IVEMSA today.
Source:
https://www.wsj.com/articles/mexicos-industrial-hubs-grow-as-part-of-trade-shift-toward-nearshoring