Factors Manufacturers Must Consider During the Site Selection Process
10.24.22
Manufacturing in Mexico requires several steps to get started, the first of which is site selection. Each company has its own unique demands and challenges that will affect its chosen location and facility. IVEMSA handles site selection research and provides a city comparison matrix, as well as a labor cost analysis and operational cost analysis, to help manufacturers narrow down the best options.
The matrix details several factors about potential cities and sites with reference to square footage and pricing, transportation details, and growth opportunities. Here are a few details about these factors foreign manufacturers should consider during the site selection process and how a shelter like IVEMSA can help.
Logistics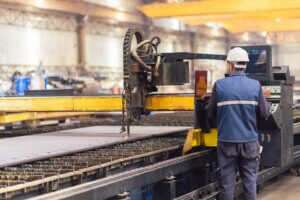 The U.S./Mexico border region is one of the busiest areas of trade due to the efficiency of its highway and rail systems. The close proximity between the U.S. and Mexico also means manufacturers can save on transportation costs and get their products to market faster.
Compared with trade with China, these savings are significant, both in dollar amount and time, which is why many U.S. manufacturers are moving their operations closer to home.
When manufacturing in Mexico, it's valuable to have local knowledge about each area with regards to information like recent foreign direct investments and transportation services to help make a well-informed decision. IVEMSA performs this due diligence for manufacturers to condense the data and streamline decision making.
Labor Availability
During the site selection process, hiring the right kind of labor is another important factor. With growth across all sectors, having a steady pool of skilled talent is essential for sustainable success. Unfortunately, the shortage of industrial labor has been a concern for U.S. companies as manufacturing positions remain largely unfulfilled. Whereas, Mexico continues to invest in strengthening its industrial workforce.
Mexico graduates approximately 110,000 engineers every year and partners with global manufacturers for hands-on training and development for their projects. Also, the demographic of Mexico's labor force is younger than what's been reported in the U.S. and China. The older generation of manufacturing workers in these countries have begun to retire without a younger demographic replacing the vacancies.
A shelter company like IVEMSA handles all recruiting, hiring, and HR responsibilities as part of its full suite of services. As part of the labor cost analysis, manufacturers can also receive approximate labor costs for each role in the various regions being considered.
Operating Costs
Factories in Mexico are cost competitive, especially comparable to the U.S., though these costs vary by location. For instance, the maquiladoras set up along the U.S./Mexico border typically have higher leasing rates compared to the central and southern regions. However, with the increasing demand for industrial space in the U.S., moving operations to Mexico has become a central growth strategy.
In addition to evaluating logistics and labor availability, IVEMSA can provide an estimate of leasing rates, property taxes, and other important logistical information necessary to make a final site selection decision. Site selection requires time, resources, and expertise to find the right fit for your specific operation.
Whether you only need site selection services or the full scope of what a shelter can provide, IVEMSA can help. Contact us today.