Proximity and Nearshoring Manufacturing to Mexico: What You Must Know
08.26.22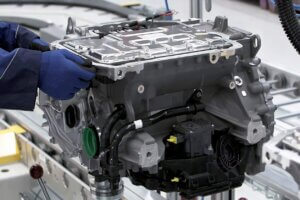 Fast. Convenient. Cost-Effective. These are all factors business leaders look for in any operating strategy. For decades, Mexico manufacturing has delivered these benefits and supported global operations worldwide, which has allowed it to eventually evolve into the favored choice over manufacturing in China.
The history of nearshoring success is largely due to the close proximity between the U.S. and Mexico, which ensures a faster, more convenient, and more cost-effective solution. It has encouraged an increasing number of aerospace, automotive, and medical device companies to follow suit and make manufacturing in Mexico part of their key strategy.
When getting started and determining which region of the country is best, here are a few things to keep in mind.
Consider the Client Base
Setting up nearshoring operations close to the U.S./Mexico border is always the best option for a manufacturer with a customer base in the U.S. because of the optimal transit time and lower freight costs. Often, shipments from Mexico are delivered on the same day to the U.S., a benefit not afforded by logistics in China.
The freight savings are comparatively significant as well. A shipping container from China to the U.S. used to cost approximately $3K, though inflation has pushed these expenses closer to $10-$15K. Whereas, a truck crossing the border from Mexico to the U.S. is typically estimated at $250, a considerable difference.
In addition to the client base, though, it's also important to consider where materials are being sourced. If they're imported from Asia, it's beneficial to choose a location near a Pacific port. However, manufacturers with supplies coming from Europe should choose a site closer to the Gulf of Mexico. Though the border region is the most popular, there are several other, viable areas in Mexico with the infrastructure necessary to support various sectors.
Establish the Skill Set Needed
Mexico is known for its technical workforce. There's been a long-term investment in industrial education and training programs, which gives U.S. and other foreign manufacturers a competitive selection of highly-skilled workers to choose from, at a fraction of the cost of labor rates in America.
There is industrial talent ranging from entry-level operators to senior engineers, although not all regions can support larger production needs. Before deciding where to set up operations in Mexico, it's best to confirm whether the region has the space and talent pool to support the project.
Partner with a Shelter Operator
Most foreign manufacturers opt to work with a shelter operator to benefit from their expertise and experience in the industry. It delivers an advantage by minimizing their legal risk and exposure and delegating administrative tasks to ensure a timely setup.
All HR, recruiting, payroll, taxes, and risk and compliance services are included under a shelter which saves on time and costs. Having a shelter partner well-versed in Mexico manufacturing makes the transition more seamless and allows companies to maximize efforts.
Nearshoring to Mexico is not a new concept, but it is one more foreign manufacturers are considering. It provides advantages in areas where China and other countries simply can't compete and set companies up for long-term success.
To learn more about the advantages of manufacturing in Mexico, contact IVEMSA today.