How Mexico Manufacturing Solutions Are Strengthening the Supply Chain Post-Pandemic
07.27.21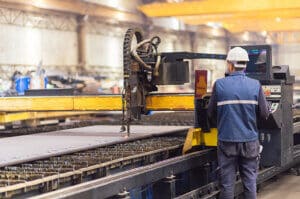 China has been the leading world supplier of face masks, ventilators, and medical equipment, a fact which became increasingly important in 2020 as the global pandemic quickly spread. However, due to enforced lockdowns and already contentious trade relations, it was difficult for the U.S. to receive the supply needed.
For decades, U.S. manufacturers have relied on China as a way to cut production costs. They invested hundreds of millions of dollars to set up factories and develop suppliers. Although this strategy worked in the short-term, it left behind a weaker regional supply chain. The pandemic highlighted the cracks in what was previously a go-to system for reducing manufacturing costs. It halted production with factory shutdowns and travel restrictions.
The lack of personal protective equipment was only the tip of the iceberg for the supply chain disruption that followed during the greater part of 2020 and into 2021. As a result of this, many U.S. manufacturers have decided to bring their production closer to home or at least diversify their options, so as to not solely rely on one supplier ever again.
Expansion of Manufacturing in Mexico
The pandemic helped shape manufacturing strategies in 2020, as did the enforcement of stricter USMCA provisions. The new trade agreement now requires 75 percent of automotive original content be produced in North America. Furthermore, a change in the U.S. emissions policy under the Biden administration will place more emphasis on renewable energy, particularly regarding electric cars. This development could further the need for manufacturing in Mexico. Thereby, strengthening the regional supply chain.
Many U.S. and other foreign investors have already set up production facilities in Mexico and are now expanding their investments. For example, Volkswagen recently announced a $233.5 million investment for the production of its new EA211 engine to nearly double the production at its existing plant in central Mexico. Those that have previously experienced success with Mexico manufacturing solutions are now doubling down on their efforts, while others are entering the space for the first time.
Fortunately, there are manufacturing clusters already set up throughout Mexico which are already equipped with the infrastructure and workforce needed to operate effectively. It's a smart move for U.S. manufacturers, in particular, due to the majority of operational setups being close to the U.S./Mexico border. They benefit from reduced transportation time and costs and greater oversight of quality assurance.
There are also favorable tax benefits when manufacturing in Mexico versus offshoring to China.
Mexico's IMMEX maquiladora program exempts the 16 percent value-added tax on temporarily imported raw goods, materials, and equipment. When partnering with a shelter company, U.S. and other foreign companies can take advantage of this tax savings from day one.
Although the pandemic put a freeze on production around the world, it also spurred movement for U.S. and other foreign manufacturers considering making the move to Mexico. As operations begin to normalize, Mexico manufacturing solutions is once again emerging as a key strategy for 2021 and beyond.
IVEMSA can help you launch production in Mexico in as a little as three to four months, while reducing costs and minimizing risk and liability. Learn how our shelter services can work for you. Contact us today.
Source: https://www.reuters.com/article/volkswagen-mexico/update-1-volkswagen-to-set-up-new-motor-production-line-at-central-mexico-plant-idINL1N2HY289