Mexico Manufacturing Solutions: Benefiting from a Specialized Workforce
07.23.21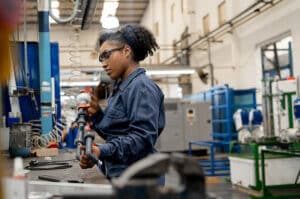 There's been a shift taking place over the past several years that has caused an increasing number of U.S. and other foreign companies to set their sights on Mexico manufacturing solutions as a way to expand production. The trade conflict between the U.S. and China and the COVID-19 pandemic are two significant factors that have created a greater sense of urgency to explore this option.
For decades, foreign manufacturers have relied on the skill, availability, and cost-effectiveness of Mexico's workforce to help meet growing demand. Additionally, the cost of labor in Mexico is significantly less when compared to labor rates in the U.S. and other countries. Plus, the investment in Mexico's technical workforce is far more pronounced. There are dedicated technical institutions and programs that graduate a consistent rotation of well-trained, highly skilled laborers entering the workforce each year.
Mexico's specialized workforce supports billions of dollars in annual foreign investment and maintains a constant development of transferable skills to meet the demand in various sectors. Combined with the close proximity to the U.S., the benefits of labor in Mexico are far reaching for those who wish to expand or enter the market in the future.
Supports Foreign Investment
From automotive parts assembly to medical device production and beyond, Mexico's workforce is one of the most specialized and diverse in the world. The U.S. has historically maintained a strong trade relationship with Mexico, and many global brands have found success and continued to invest in Mexico manufacturing solutions as a result. Mexico is currently the largest goods trading partner with the U.S. with $614.5 billion in total goods traded in 2019.
Transferable Skills for Various Sectors
The confidence in Mexico's workforce has increased over time as global companies have sustained and extended their presence in the region. Production needs have grown exponentially over the past few decades, which has caused the demand for skilled workers to grow as well.
This has allowed for a continued development of skills in metal assembly and electrical production, to name a few, which are transferable to other sectors as needed. This versatility and diversification of experience ensure demand is met, allowing manufacturers to get their products to market faster and at the level of quality required.
Close Proximity to U.S. Headquarters
In addition to the steady growth of Mexico's specialized workforce, the proximity offers a close-to-home advantage specifically for U.S. manufacturers. For example, several of the world's leading medical device companies are headquartered in San Diego, CA, just across the border region of Mexico.
Additionally, there are global electronics and automotive brands also with central locations on the West Coast and throughout the U.S. This allows manufacturers to work on the same or similar time zones and spend less time traveling compared to overseeing operations in China.
The favorable logistics, as well as protection through the USMCA regarding patents and trademarks, makes Mexico manufacturing solutions a smart investment.
In general, Mexico's workforce is equipped with the knowledge, skills, and structure necessary to serve as a seamless extension to foreign manufacturers entering the market. Working with a shelter company like IVEMSA can help guide the process of recruiting and hiring the best employees from the competitive pool of laborers.
To learn about the benefits of Mexico's workforce and how partnering with a shelter company can work in your favor, contact IVEMSA today.
Sources:
https://ustr.gov/countries-regions/americas/mexico
https://www.trade.gov/knowledge-product/mexico-e-automotive-parts-and-supplies