Is Mexico Still Competitive for Manufacturing Costs?
01.20.22
Operating in Mexico has been a successful, long-term strategy for U.S. and other foreign companies wanting to decrease costs and optimize productivity. When comparing factors, such as labor rates, transportation fees, and an overall better sense of operational security, Mexico remains competitive when it comes to cost-effective manufacturing. Though historically China has been the country's main competitor, Mexico manufacturing solutions are still the preferred option of many heading into 2022 and beyond.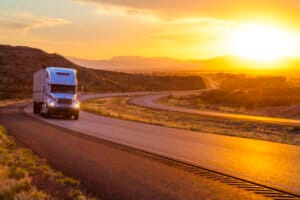 Mexico Labor Rates
Despite the 22% increase in Mexico's minimum wage to start the new year, foreign manufacturers still benefit from a low cost of labor in Mexico. Updated costs for different levels of jobs are as follows:
Non-skilled operator – $860 monthly breakdown to $4.13/hour
Semi-skilled operator – $951 monthly breakdown to $4.58/hour
Skilled operator – $1,105 monthly breakdown to $5.31/hour
These examples depict fully burdened wages, which include mandatory benefits, competitive market benefits, as well as state and federal taxes. Compared to the U.S., which in many states has increased minimum wage to $15/hour as of January 1, 2022, the percentage barely affects the labor costs foreign manufacturers were already paying. In fact, in many cases, companies were already paying well above baseline rate.
Download the Mexican Manufacturing Cost Guide for Total Costs.
Industrial Leasing Rates
In addition to the low cost of labor in Mexico, industrial leasing rates are competitive as well. The majority of industrial facilities available are Class A buildings within either gated industrial parks or secured stand-alone locations. Current Class A building site leasing is $0.46-$0.54/sq. ft.
Though each class of building differs, manufacturers can typically expect this rate to include standard mechanical and fire prevention systems according to local code, LED lighting, air-conditioned office space, restrooms, and onsite parking. Depending on needs and budget, amenities can be adjusted and improvements can be made to meet project specifications.
Transportation Costs
Transportation costs are also a key savings advantage for foreign manufacturers, especially when compared with China. Currently, the price of shipping a container from China to the U.S. has been fluctuating from $10K to $15K, when just a few years ago, it used to be closer to $3K. In comparison, the cost of crossing the border by truck from Mexico into the U.S. is $250, a significant difference for those considering a switch to Mexico manufacturing solutions.
Additionally, travel between the U.S. and Mexico is met with far fewer restrictions than traveling to China, as all U.S. citizens who enter China are currently subject to a minimum 14-day quarantine. Furthermore, U.S. travelers must show proof of a negative Covid-19 viral test before boarding the flight back to the U.S., regardless of vaccination status. Conversely, U.S. citizens are able to enter land and ferry ports of entry in and out of Mexico, regardless of vaccination status and are not required to show proof of a negative Covid-19 test or quarantine.
Therefore, it's far more convenient for manufacturers to oversee new equipment installation or quality assurance when traveling back and forth across the border versus scheduling and budgeting for international flights overseas.
Sense of Stability
In addition to the hard cost savings, there's also a greater sense of stability associated with Mexico's manufacturing solutions. This is built into Mexico's infrastructure through benefits such as proximity, favorable trade relations with the U.S., and workforce availability.
Proximity – The close proximity between the U.S. and Mexico results in fewer delays and ability to meet faster timelines versus the prolonged time it takes for shipments to be sent, received, and delivered from China.
Favorable Trade – In 2020, the trade agreement between the U.S., Mexico, and Canada (USMCA) was updated to include regulations that benefit industrial business across North America. These provisions make it easier to project and plan for future operations vs. facing the continued uncertainty of the trade war betweeen the U.S. and China.
Workforce Availability – American manufacturers are struggling to find workers to fulfill industrial roles. Research shows the manufacturing skills gap in the U.S. is projected to leave over 2 million jobs unfilled by 2030. Whereas, Mexico continues to graduates tens of thousands of engineers ever year and continues to invest in the education and training necessary to fulfill these positions long term.
Cost Savings When Partnering with a Shelter
Lastly, Mexico offers the unique advantage of the shelter operation. The shelter model is equipped to take on all administrative tasks, minimize legal exposure, and provide quick startup times for projects. This is a significant cost benefit since companies do not need to directly hire administrative leaders or establish systems before starting production. It can save manufacturing companies approximately $12,000 or more a month in administrative services. These savings will vary depending on the size of their operation.
This shelter model does not exist in China or any other country, and it can be tailored to fit the needs of the company as it grows. Many manufacturers new to operating in Mexico choose to start shelter services conservatively before scaling up and increasing their investment. Regardless, working with a shelter company reduces the learning curve necessary to get operations up and running successfully in just three to four months.
Want to learn how our Mexico manufacturing solutions can help your company grow? Contact IVEMSA today.
Sources:
https://www.reuters.com/world/americas/mexico-agrees-22-minimum-wage-hike-2022-industry-groups-say-2021-12-01/
https://china.usembassy-china.org.cn/covid-19-information/
https://mx.usembassy.gov/covid-19-information-for-u-s-citizens-in-mexico/
https://www2.deloitte.com/us/en/pages/about-deloitte/articles/press-releases/deloitte-manufacturing-skills-gap.html