Steps to Success When Expanding Your Manufacturing to Mexico
11.16.18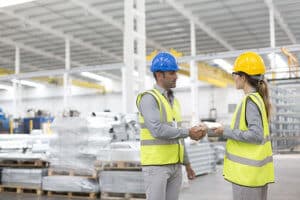 Deciding to expand your manufacturing to Mexico is a big step for many companies, whether you have experience offshoring or are expanding operations to another country for the first time. To ensure your Mexico manufacturing is successful, it's important to spend adequate time researching and planning for the move. Your company's needs and goals will be important factors when selecting a site, hiring your workers, establishing your supply chain, and more.
Where Are You Going to in Mexico?
Mexico's interior and border regions are the most popular areas for manufacturing. While you'll find almost any industry in any given region, certain regions are known to specialize and have established industry clusters. For example, Baja California (especially Tijuana) attracts medical device manufacturers. Queretaro in central Mexico has a strong aerospace cluster. Guanajuato, also in central Mexico, has access to 70% of Mexico's automotive industry.
When choosing a site, here are some other factors to consider:
Labor market: What is the availability of workers and other resources?
Infrastructure and transportation: Is it important to have access to certain border crossings, major highways, airports, or sea ports?
Supply chain: Will you be primarily importing raw materials and supplies from the US, or will you source locally?
How Will You Operate?
Companies have several options when manufacturing in Mexico. They include:
Contract manufacturing
Shared or dedicated shelter
Standalone entity
What you choose will depend on what you plan to manufacture in Mexico, how much control you want over your production lines, and how much risk you want to take.
Contract manufacturing can be a good choice if you're making large quantities and your processes aren't very complex. Essentially, another factory in Mexico will handle everything for you—sourcing supplies, managing the manufacturing process, hiring workers, etc. The downside is you won't be able to control the process and will have to trust your contract facility to manage quality control.
Another option is to establish your own independent entity in Mexico. IVEMSA typically doesn't recommend this unless you're a very large company with a lot of internal resources or have established manufacturing operations in other countries before. Establishing your own entity is a long process—it typically takes at least 6-12 months to get fully operational. You're also responsible for securing all the necessary permits, licenses, and certifications to operate in Mexico and for maintaining compliance with Mexican laws and regulations.
Most companies decide to operate under a shelter instead. As a shelter manufacturing company, you're able to run your operations and maintain full control over your facilities, but you won't have to establish a standalone entity. Instead, you'll be "sheltered" under a Mexican-owned business (a shelter provider).
Some of the advantages of this type of operation are:
Time: It can take as little as 3-6 months to get up and running.
Cost: Your shelter provider will already have licenses and permits in place, so you won't have to apply and pay for them yourself.
Tax benefits: Companies that operate under a shelter don't pay income tax for the first four years.
Expert guidance: Your shelter provider will act as your partner in Mexico. They will walk you through the entire process to set up your operations, from selecting a site to hiring workers, and will advise you on everything from trade compliance to labor law.
Mexico shelter providers also provide administrative services. You'll be able to use their HR, accounting, and trade compliance teams instead of setting them up yourself. Companies that decide to establish standalone entities can also use these services—essentially outsourcing HR, accounting, or other departments.
What Labor and Resources Do You Need?
Once you have a site for your facility and have decided how you'll operate, it's time to look at your workforce and other logistics. When you're hiring, keep in mind that competition is often high in border cities—even though there's a dense population of skilled workers, there are also many other companies offering employment. If you work with a shelter provider, their HR department will help you develop competitive salaries and benefit packages so you can attract the best workers.
It's important to know what types of employment contracts you'll be offering: full-time, part-time, seasonal, temporary, etc. Although wages in Mexico are much lower than in the US, Mexico's labor laws are strict and tend to protect workers. Not offering the correct contracts is a common mistake employers make. Learn more about Mexico's labor rates and labor laws.
If you have employees who will be moving to Mexico to work in the US—plant managers, for example—you'll need to secure the appropriate visas for them, as well as develop a plan for relocating them (and possibly their families).
Your location in Mexico and industry will be large factors when you establish your supply chain. Certain industries and locations (like medical device manufacturing in Baja) have relatively robust supplier networks. If you choose to import your raw goods and materials, you'll need to submit a Bill of Materials to your customs compliance manager. Certain materials (including steel, aluminum, and textiles) are considered "sensitive" and are subject to additional regulations.
How Will You Stay Compliant?
Manufacturing in Mexico comes with a host of laws and policies that cover customs and trade, the environment, occupational health and safety standards, goods and transportation security, labor, and taxes. Obtaining the necessary permits, licenses, and certifications from the Mexican government can be complicated and time-consuming—and then you need to maintain compliance or risk fines and other penalties. This is why a trusted shelter provider is an invaluable asset to your Mexico manufacturing operations.
Establishing a successful manufacturing operation in Mexico starts with knowing your company's needs and goals. Those will inform where you decide to set up your facility, how you operate in Mexico, the size of your workforce and employment contracts, and more. Working with a trusted shelter provider means getting expert guidance every step of the way and improves your chances of success.
Our Setting Up a Business in Mexico Quick Start Guide details what is required at each stage when you're setting up operations.
Questions about expanding your manufacturing to Mexico? Request a consultation with our knowledgeable team today.