The Reality (and Benefit) of Current U.S. Trade Relations in Mexico
06.21.19
I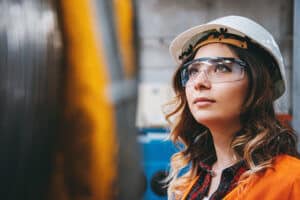 n late May, the Trump administration stated it would impose a 25% tax, increased from 5%, on all Mexican goods before swiftly coming to an agreement only days later. Such a tax increase would've had an enormous implication for both the U.S. and Mexico. Americans bought $378 billion worth of Mexican imports last year, a dollar amount led largely by the automotive industry. Since this proposed tax plan would directly hurt American manufacturers, the scheduled tariffs have been "indefinitely suspended," according to President Trump.
Read more: Why the U.S. and Mexico Relationship Matters for Business.
Changes Aren't Immediate
While the initial threat of increased tariffs on Mexico rattled some in the manufacturing industry, especially following the ongoing U.S. trade dispute with China, had the plan moved forward, it isn't something that would happen overnight. The plan would invoke an initial 5% increase in June with an incremental 5% increase until October when it would top out at 25%. Despite the schedule, there's an opportunity for an agreement between the two countries at any point along the way, which is what occurred before this proposed plan even began to move forward.
Fact vs. Fiction
In addition to considering the time it takes for trade relations to change, it's also important to separate fact from fiction. Although the U.S. president implies that the countries where tariffs are applied shoulder the cost, the truth is U.S. companies are the ones that take these on, which they often cannot absorb and pass through to consumers in terms of higher prices. It is the responsibility of the government to consider how imposed tariffs would affect both U.S. companies and consumers. After further review, the Trump administration pulled back from the plan after meeting with Mexican officials to defuse any looming trade conflict.
Nearshoring Still Makes Sense
Any proposed disruption to trade with Mexico is sure to raise a few eyebrows, but it shouldn't immediately set off alarms for the companies who have been nearshoring to Mexico for years or wish to open operations in Mexico in the near future. As both countries witnessed, a spoken idea doesn't occur automatically. It requires the input of several lawmakers and officials before the decision is made to move, or in this case, not to move forward. Also, trade relations between the U.S. and Mexico have been successful for decades thanks to NAFTA.
Due to the historically positive trade agreement, manufacturing in Mexico has long been a business best practice for companies that want to save on costs and still receive a high return on the value of the products received. Approximately two-thirds of U.S. imports from Mexico are part of the supply chain of many manufacturers including automakers like Ford and GM. However, imposed tariffs on Mexico would affect industries across the board including electronic businesses, medical device companies, as well as the aerospace and chemical industries. Over the years, there have been changes agreed upon by the U.S., Mexico, and Canada, such as updated regulations for certain industries, but imposed tariffs are typically discussed by all parties and take time to implement fully.
Many companies have begun looking to Mexico as an alternative to China for a more cost-effective, accessible way of manufacturing, especially in light of China's contentious trade relations with the U.S. The reality of the most recent "tariff talk" is that businesses can continue manufacturing in Mexico as usual. Companies that are considering moving part of their manufacturing processes south of the border can benefit as well. They can work with a Mexico shelter services partner to help minimize risk and liability, reduce costs, maintain production quality, and create more opportunities to stay flexible from a global perspective.
To learn more about the benefits of manufacturing in Mexico with the help of an experienced shelter services company, contact us today.