How Much Control Do I Have with Mexico Shelter Services?
04.30.21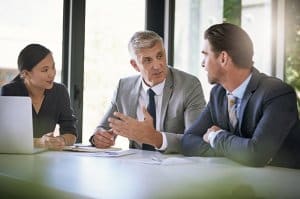 When manufacturing in Mexico, there's a common misconception that companies that work with shelter services providers do not have full control over their operations or materials. When, in fact, Mexico shelter services allow foreign manufacturers to maintain complete control over production and the core of their business. Manufacturers will also often ask if they will be sharing space and employees with other companies, which is simply not the case.
They retain ownership of all materials and goods, as well as established policies and procedures in areas including, quality control, scheduling, and customer service. Whereas, a shelter company takes care of all the logistics and administrative tasks needed to get a new operation up and running.
Shelter services include human resources and recruiting, taxes and accounting, and government and legal compliance, among others. Furthermore, companies can operate under a shelter's established licenses required for the maquiladora program. This allows for exemption of the 16 percent VAT tax on temporarily imported goods from day one.
To gain a better understanding of how shelter services work, it's helpful to break down the difference between "control" and "responsibility" and how both are assigned when partnering with a shelter provider.
Three main areas where the question of control may arise are:
company procedures
payment authorization
operational oversight
Establishing Company Procedures
When partnering with IVEMSA for shelter services, the division of responsibilities is set from the start, with the manufacturer in control of how they're implemented. However, it's important to note the difference between "control" and "responsibility," as responsibilities are shared when working under a shelter operation.
For example, with regards to recruiting and hiring, a manufacturer's in-house HR team may assign specific tests for engineers, conduct direct interviews for employees, as well as take on other tasks as outlined by company procedure for how they want things handled. IVEMSA's HR team serves as an extension of these efforts, always in constant communication to anticipate and deliver on the needs of the company along the way. Together, there is a shared responsibility.
In essence, IVEMSA is active in the recruiting and hiring process and works within the scope of what's been requested by the company. Although, it is the company that trains and works with all hires throughout the duration of their employment. When problems with employees arise after hiring is complete, the responsibility lies solely within the control of the manufacturer.
Authorizing Payments
Another important area regarding the question of control when manufacturing in Mexico is payment authorization. Transactions made in Mexico for payroll, taxes, benefits, transportation, etc. are authorized by an appointed representative of the manufacturing company. IVEMSA never controls payments on behalf of the company without at least digital approval.
Manufacturers maintain sole visibility and access to their financial accounts and records. They guide all transactions and billing arrangements. When requested, companies can transfer funds to IVEMSA and IVEMSA can then make payments for items pertaining to the operation, such as an electric bill or building rent. For this type of arrangement, there is a set purchase order process for each transaction to keep an accurate record for accounting purposes.
Maintaining Operational Oversight
The plant manager has control over how production is run. IVEMSA ensures the work is being conducted in the best interest of the company and discloses any pertinent information with a manufacturer's leadership team when necessary.
This level of operational oversight may include ensuring that hiring best practices are being followed or the most competitive value on supplies or resources is being received. Taking part in operational oversight is an implicit responsibility of a shelter service operator and adds to the overall benefits provided.
All of the Advantages, None of the Hassle
Mexico shelter services provide manufacturers all of the advantages of manufacturing in Mexico with none of the hassle. Every company maintains full control over their operation and directs how they want shelter services applied. There's a true collaboration involved to achieve ongoing success.