Nearshore Services: Why Choosing the Right Partner is Crucial for Your Business
02.04.18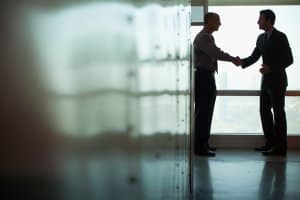 So you've decided to move your operations to Mexico—now what? Even if your company has experience outsourcing or offshoring, nearshoring in Mexico isn't something you should take on alone. It's critical to find a trustworthy partner who can guide you through the process and stick with you beyond the start-up period.
How Shelter Providers Work
When you move your manufacturing operations to Mexico, you'll need a maquiladora license. This allows you to operate in Mexico with favorable tax benefits—but it comes with a ton of regulations, which change frequently.
To mitigate legal risk, the best way for businesses to operate in Mexico is under a shelter. This means you'll use an existing maquiladora license and operate your business under a legal entity owned by a shelter provider like IVEMSA. The benefits of this include:
Faster, streamlined start-up timeline
The legal entity is already in place, and the shelter provider already has HR, Legal, Accounting, and other departments established.
Save on start-up and consulting fees
Your shelter provider can help you with everything from securing a facility site to navigating international trade and customs compliance.
Legal protections
When under a shelter, technically, your company won't have a legal presence in Mexico. Should something go wrong, authorities would go after your shelter provider instead. This also means your shelter provider has a vested interest in making sure you stay compliant with the various labor laws and regulations.
Potential Pitfalls
We've seen companies stumble when manufacturing in Mexico without proper guidance. It's unfortunately common for companies, especially those who have already managed operations in another country, such as China, to think they can go to Mexico and handle everything on their own. For most, this is not the case.
Operating in Mexico means paying attention to regulations and laws that change frequently—tax regulations and import/export rules, for example, can change monthly. Staying on top of these is at least one full-time job, and it would be especially challenging for someone in the U.S., with little experience doing business in Mexico, to handle it.
While Mexico's culture isn't vastly different, it's still important to pay attention to the differences that do exist. Companies sometimes experience problems when they bring a plant manager from the U.S. to manage their manufacturing operations. In order to effectively lead a team, your managers should understand the nuances of Mexican culture. For our nearshore services clients, 95% of plant managers are Mexican nationals who, in addition to being well-educated and bilingual, are prepared to set the right tone in the workspace and maximize the productivity of the workers.
Partnering with Your Shelter Provider
Many shelter providers offer start-up services and ongoing business services like HR, Accounting, Import/Export, etc. A shelter provider that sees itself as your partner goes beyond and offers additional value:
Initial cost analysis
Your shelter provider should offer a complete estimate of operating costs for your first year of doing business in Mexico, including everything from complete labor costs, leasing a facility, maintenance and utilities, customs, taxes, and miscellaneous expenses like office supplies or company events. Companies often assume they'll have to do this themselves or hire a consulting agency—but it's often easiest for the shelter provider to use its experience and expertise.
Hands-on, concierge-level service
When you need to visit Mexico, whether it's to look at potential facilities in the start-up process or to check in with plant managers years down the road, your shelter provider should be there to make sure your entire visit goes smoothly—from picking you up at the airport, scheduling all your meetings, and assisting you throughout the day.
Back office services
Shelter providers can also handle all the administrative aspects of your Mexican operations: HR, Accounting, Import/Export Services, Warehousing and VMI Services. All you need to worry about are your manufacturing operations.
Environmental Health & Safety consulting
Keeping up with Mexico's environmental standards can be time-consuming and complicated. Consulting fees for this can cost up to $5,000 a year. Some providers include it with shelter costs, but others offer it as an additional service (and additional cost). Be sure to ask potential providers whether they offer or charge for this service.
Connections to Mexico's business community
Your shelter provider should be a member of INDEX, Mexico's strongest advocate for maquiladoras. This association provides updates on any and all regulatory changes that affect maquiladoras—and advocates for companies doing business under maquila licenses. Your partner should also have many years of experience and strong business relationships throughout Mexico to ensure you have the best guidance possible.
Invested in Your Success
When working with an experienced partner like IVEMSA, you get the peace of mind that comes with working with people who know all the ins and outs of operating in Mexico. We've been through this with hundreds of clients before, doing everything from scouting real estate to securing permits to creating recruitment programs.
Bottom line, our number one goal is for your company to succeed. Contact us today to learn more about our nearshore services and to get started setting up your Mexican manufacturing operation.