What Should I Expect When Building a Maquiladora in Mexico?
10.01.19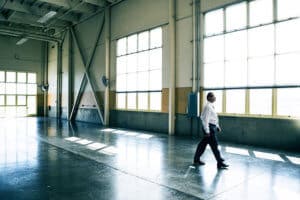 Building a maquiladora in Mexico as part of the IMMEX program involves acquiring several permits, contracts, and registrations. Although not all require yearly renewals, the main importance is to have everything intact and up-to-date in the event of an audit to avoid costly fees and possible operational shutdown.
There are also specific requirements necessary depending on the type of product being built and the materials used to build it. For example, if a company registers permits for one type of product, but then decides to start production on a different one midway through the process, an extension or sometimes a change of permit is mandatory. If the chemicals are highly toxic or there are other environmental concerns, this can also affect how soon you can start manufacturing in Mexico.
This is only one part of the extensive list of items needed to create a maquiladora. The key is to be as organized and communicative as possible once you know the project is moving forward. Being prepared well in advance of the time you'd like to begin operations in Mexico will help you achieve a more favorable timeline and help to reduce costs and delays.
That's why many U.S. manufacturers choose to partner with a shelter company for guidance throughout the process. There are minimal errors and faster turnaround times when working under an experienced shelter provider, thanks to the expertise and knowledge within the industry.
Setting Yourself Up for Operational Success
The first step of building a maquiladora is signing the lease agreement for the manufacturing facility. Having a physical address is essential before anything else can begin. Once this is set in place, there are different initiatives that occur simultaneously. Trade compliance, HR, recruiting, and accounting processes can all move forward.
After establishing an address, there is a thorough checklist of what should be in place to set up a maquiladora in Mexico. This includes obtaining permits and contracts for building facilities, utilities, traffic and customs, as well as human resources. Under these broad categories, tasks include, but aren't limited to:
Meet and select U.S. and Mexican customs brokers
Create raw materials, machinery, and equipment documents
Set up accounting and human resources procedures
Start the personnel hiring process
A best practice to follow is to collect and organize documents for the shelter as soon as possible. If the manufacturer performs some of this work in advance and are highly responsive, it allows the process to move much quicker and more smoothly. Also, it's helpful if the company allows the shelter provider to visit the facility and sections of the plant requiring permits to have direct communication and receive clarification as needed.
In the instance that an inventory record uses numbers or abbreviations, these may make sense to the plant manager, but the codes won't be clear enough for the shelter or subsequently, the different government departments they're intended for. One of the most common reasons U.S. companies fail to get up and running in an efficient manner is because they do not have the complete resources or information in place from the beginning.
Preparing for Audits to Reduce Risk
When nearshoring in Mexico, U.S. companies must always be prepared for random audits. Although companies are given a period of time to obtain the proper permit or update it as needed, there's still a chance a hefty fine will be applied. Additionally, if part of the operations is not running correctly or a company declares a different item than what's documented on the import/export invoice, this can halt production altogether.
Having a thorough process of documenting details is crucial. To set up a maquiladora in Mexico, companies must outline information, such as the:
Risks involved for workers
Equipment that needs installation
Chemicals that are going to be used
This is an example of the type of information that must be available. Building a maquiladora in Mexico is an investment that call for adequate time and attention to meet compliance. Attempting a set up as a standalone entity is not as cost-effective. It's necessary to hire several experts in different fields or rely solely on a plant manager who may not have the time, resources, or experience to handle everything that must be completed.
Avoiding Project Delays
It can be difficult to gather what's needed in an efficient manner, especially if the project leader does not have adequate time to juggle both a new operational setup and his or her regular position. Working with a shelter company alleviates this burden and allows manufacturers to maintain their day-to-day priorities, while the shelter is responsible for ensuring everything is in place for the new facility.
Building a maquiladora in Mexico involves several key steps, but is a more timely and cost-effective process when under the guidance of a shelter. To learn how IVEMSA can benefit your company, contact us today.