Why Aerospace, Medical Device, and Automotive Manufacturers Are Tapping the Mexican Skilled Labor Force
06.28.21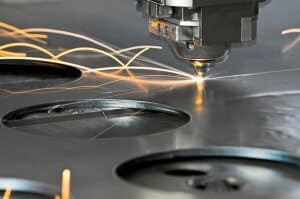 To say the manufacturing industry has undergone significant changes in the past few years is an understatement. With a global pandemic, trade conflicts between the U.S. and China, and an updated and newly enforced North American trade agreement, U.S. manufacturers are setting their sights on Mexico now more than ever before.
Although there are various sectors that have benefited from Mexico manufacturing over the past several decades, aerospace, medical device, and automotive, specifically, are tapping into Mexico's skilled labor force for a few significant reasons. These include:
Difficulty recruiting manufacturing workers in the U.S.
Medical device headquarters being in close proximity to the U.S./Mexico border
USMCA provisions supporting original automotive content produced in North America
#1: Difficulty Recruiting Manufacturing Workers in the U.S.
As the U.S. economy shifts post-pandemic and states reopen, the demand for goods is on the rise, surging to a 37-year high in March 2021. However, manufacturing companies are struggling to find skilled workers for welding, machinery, and other specialized roles to meet this demand. According to a report published by Deloitte and The Manufacturing Institute, 77 percent of manufacturing executives surveyed said they expected to have problems retaining workers in 2021 and beyond.
Fortunately, Mexico continues to maintain a highly-skilled, cost-effective workforce with the necessary education, training, and experience to fulfill these types of roles, starting from skilled operators all the way up to production managers. For example, the aerospace sector alone reported a 14 percent average annual export growth from 2004-2019 with 63,000 new jobs created, and approximately six billion USD in direct foreign investment.
Comparable to other manufacturing sectors, the aerospace industry is considered a relatively young presence in Mexico. However, the number of aerospace manufacturing firms in Mexico grew from 100 in 2004 to 360 by mid-2019. This expansion, as well as the growth in the medical device, automotive, and other areas has created a competitive workforce for companies considering manufacturing in Mexico.
Read more: Mexican Manufacturing Cost Sheet.
#2: Medical Device Headquarters Are in Close Proximity to the U.S./Mexico Border
A second reason why U.S. manufacturers are tapping into Mexico's skilled labor force is proximity. San Diego, California is home to some of the largest medical device companies in the U.S., with hundreds of manufacturers in the area. The short drive across the border to Tijuana has made this sector expand significantly over the years. Currently, over 70% of medical device plants in Tijuana are American-owned.
Additionally, Baja California is home to one of the largest medical device clusters worldwide, with 75 medical device manufacturers and approximately 71,000 jobs. The location is convenient for transportation, production oversight, and quality control. As growth has continued, Chihuahua, Nuevo Leon, Jalisco, and Sonora have also experienced an influx of medical device manufacturing in Mexico.
Read more: Nearshoring Guide for U.S. Manufacturers.
#3 USMCA Supports North American Auto Content
Mexico manufacturing has also been considered a strategy for U.S. companies due to USMCA updates, which were enforced in July 2020. One of the key provisions requires 75 percent of auto content be made in North America, with 40-45 percent of auto content made by workers earning at least $16 USD per hour. This is a significant incentive for U.S. manufacturers to consider relocating, expanding, or at least diversifying their portfolios to Mexico.
The automotive sector has maintained perhaps the most significant presence in Mexico, with over one million employed laborers. It produces 3.7 million cars annually and is the fifth largest producer of autoparts worldwide. Automotive manufacturers are set up in the northern border states like Baja California, Sonora, Chihuahua, Coahuila, and Nuevo Leon, but the most important automotive cluster is located in the El Bajio region by the states of Guanajuato, San Luis Potosí, Aguascalientes, and Querétaro.
With a history of success among various industries and the steady stream of skilled labor available to meet the growing demand, Mexico manufacturing is currently one of the top strategies of U.S. and other foreign companies.
To learn more about entering the market in Mexico and how to recruit top-level employees, contact IVEMSA today.
Sources:
https://www.wfsb.com/news/american-factories-are-desperate-for-workers-its-a-1-trillion-problem/
https://www.madeinmexicoinc.com/baja-california-medical-device-cluster/
https://www.trade.gov/country-commercial-guides/mexico-aerospace
https://www.trade.gov/knowledge-product/mexico-e-automotive-parts-and-supplies
https://www.trade.gov/knowledge-product/mexico-k-healthcare-products-services