What U.S. Companies Need to Know About Moving Manufacturing to Mexico
09.09.21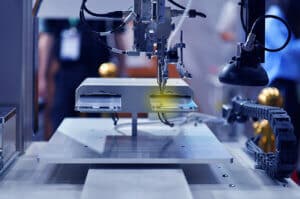 U.S. companies are constantly considering key strategies that'll shape the future of their operations in the most accessible and profitable way possible. This reevaluation is necessary because if there's one thing the manufacturing industry can count on, it's change.
However, for those considering manufacturing in Mexico as a possibility, there are several unquestionable, straightforward benefits that can help move a decision forward. These include:
Quick startup time
Minimized risk
Lower costs
Quick Startup Time
When manufacturing in Mexico or any foreign country, one of the first questions is: how long will it take to get operations up and running? Since every passing day of setup equals accruing costs and production delays, the quicker the timeline, the better. Foreign manufacturers operating as a standalone must establish a new legal entity, and obtain all the needed permits to run their business in compliance. This kind of startup from scratch can take six to seven months, or longer.
Alternatively, when partnering with a shelter company, the startup time is cut in half, and manufacturers can expect to launch production in as little as three to four months. Plus, a shelter serves as a one-stop shop that offers all managed services in one place versus piecemealing contractors together to fill the needs of each department. The result is a quicker, more efficient process with a team of experts to alleviate the administrative burden.
Minimized Risk
It's also important to note that U.S. companies manufacturing in Mexico pose little to no risk when working with a shelter company. It's the safest way to set up operations since your company won't technically have a legal presence in Mexico. There are several moving parts that occur during operational setup and even as a production is underway. If something should go wrong, the liability would fall on the shoulders of the shelter company and the manufacturer would be protected.
Furthermore, when working with a shelter, manufacturing companies don't run the risk of missing permit application deadlines or submitting incomplete paperwork, which could delay a project from launching. All necessary permits, certifications, and other compliance measures are completely handled by the shelter company. This ensures everything needed to begin operations on time and in compliance is ready to go, saving time and money for the manufacturer.
This includes upholding compliance by monitoring any changes made to the customs and IMMEX maquiladora program, as well as trade regulations and operating procedures. It's important to have a customs broker who follows and understands these changes and ensures everything is regularly up to code and in compliance for foreign manufacturers.
Lower Costs
Another benefit of manufacturing in Mexico is lower costs, which saves businesses up to 50 percent on labor alone. In addition, as U.S. companies struggle to find industrial laborers to work in their factories, over 110,000 engineers graduate in Mexico each year. With skilled, cost-effective labor close by in Mexico, it fulfills the labor shortage without having to stray too far from a manufacturer's U.S. homebase. Furthermore, the proximity of Mexico to the U.S. makes logistical sense in terms of savings on shipping, delivery, and transportation costs.
Quick startup times, minimized risk, and lower costs are all factors that have enticed U.S. companies to manufacture in Mexico over the past several decades. However, there are also various challenges in other countries that increasingly make Mexico a favorable solution. For example, with higher labor costs in China, higher duties for Chinese goods, and the unions becoming more aggressive in South America, moving plants to Mexico is part of a strategic plan to take advantage of the infrastructure already in place.
Though there's been an unprecedented disruption across all sectors due to the pandemic, change is nothing new to the manufacturing industry. Political shifts, updated trade regulations, and economic growth all play a part in where a manufacturer is headed next to keep costs low and production quality high.
IVEMSA has guided companies on manufacturing in Mexico since 1982. For more information about what you need to know to get started, contact us today.