Unique Benefits Mexico Manufacturing Offers U.S. Operators
08.30.22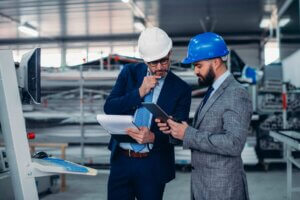 Outsourced production to China has been a long-held strategy for U.S. manufacturers, though trade war conflicts have caused many to set their sights on Mexico instead. There are unique benefits the country offers, which aren't available when manufacturing in China, and with a history of success supporting global manufacturers, it's no surprise Mexico manufacturing has become such an increasingly popular solution.
Close Proximity to the U.S.
Immediacy is a central focus for businesses today. Since Mexico is in such close proximity to the U.S., manufacturers can serve their customer base faster and at a more cost-effective rate, especially compared to China.
In many scenarios, same-day delivery to the U.S. is available when manufacturing in Mexico which expedites timelines and decreases freight costs. Whereas, it often takes several weeks to receive a cargo shipment from China to U.S. ports. Additionally, the close proximity between the U.S. and Mexico allows for more frequent site visits for quality assurance as needed versus the extensive travel time it takes to fly to China.
Tax Advantages Through the IMMEX Program
Foreign companies that set up operations in Mexico must first be approved through the IMMEX maquiladora program. Though the process can be time-consuming, there's a significant tax advantage of the program. It exempts U.S. and other foreign manufacturers from the 16% VAT on all temporarily imported goods, equipment, and materials.
This can be implemented from the start of operations when a manufacturer works with a shelter operator. A shelter already has IMMEX certification and other permits in place, which reduces the time to launch as well as delivers tax benefits from day one.
Improved Communication Due to Similar Time Zones
Manufacturing in Mexico offers improvements in communication due to similar time zones. At most, a factory in Mexico would be three hours ahead or behind its U.S. headquarters, which means emails and calls can be answered faster and within normal business hours. There are also fewer cultural and language discrepancies when compared with operating in China.
A shelter can guide manufacturers on the cultural expectations in Mexico with regard to work benefits. For example, Mexico recognizes a 48-hour work week versus the typical 40 hours per week in the U.S. Partnering with experts who understand the complexities of the industry reduces the learning curve for foreign manufacturers and creates a more seamless transition.
Greater Intellectual Property Protection
Lack of intellectual property protection has been an overarching concern for those manufacturing in China. Whereas, the USMCA has built-in protection for the U.S., Mexico, and Canada when it comes to protection for patents and copyrights both physical and digital. The free trade agreement also favors original content among these three countries and has established a regional value content of 75% for automobiles and automotive parts.
Close proximity, tax advantages, and free trade preferences are all factors that benefit U.S. companies manufacturing in Mexico. For nearly 40 years, IVEMSA has helped foreign operators with flexible solutions to meet business needs and services that can be tailored to each project. To learn more about how our shelter services can support your business goals, contact us today.
Source:
https://ustr.gov/sites/default/files/files/Press/fs/USMCA/USMCA-Autos_and_Auto_Parts.pdf