Why Should My Business Manufacture in Mexico?
07.29.21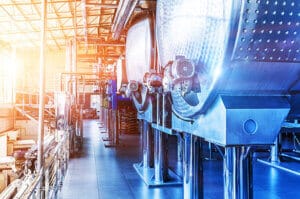 Mexico is a top option for many foreign manufacturers wanting to nearshore or reshore their production. There are several reasons why it's become a favored option over China and why businesses are focused on this strategy as part of their manufacturing future.
Advantages include open trade agreements, high quality and on-time delivery, and minimized risk when partnering with a shelter program, to name a few. However, one of the key reasons companies choose Mexico manufacturing solutions is due to the benefits of Mexico's workforce, which include:
Lower costs
Close proximity to the U.S.
Technical skill and availability
With the "Great Resignation" gaining steam in the U.S., manufacturing companies are ready to get back to work, but are having difficulty recruiting for the positions needed. It's been reported over two million manufacturing jobs will sit empty through 2030, which could ultimately cost the U.S. economy up to $1 trillion. This leaves manufacturers looking closer to home to meet the demand necessary to keep their operations moving forward.
Cost-Effective Mexico Labor Rates Compared to the U.S.
In terms of labor rates, U.S. companies manufacturing in Mexico automatically benefit from lower costs. The current federal minimum wage in the U.S. is $7.25 per hour, with many manufacturers paying well above this rate for entry-level production associate positions, such as assemblers, tool cutters, and other roles that do not require technical experience.
By comparison, Mexico labor rates for an entry-level non-skilled operator is $4.13 per hour or $860 monthly. This reflects a fully burdened salary, which means it also includes mandatory and competitive market benefits, as well as state and federal taxes. Role-to-role, U.S. and other foreign manufacturers save 40-50 percent on labor alone when employing laborers in Mexico.
Close Proximity Saves on Logistics Fees and Improves Quality Assurance
Many companies also prefer Mexico manufacturing solutions because of the close proximity to the U.S. This saves on shipping and logistics fees, especially compared to offshoring to China. Plus, there are far more favorable trade relations between the U.S. and Mexico under the recently enforced USMCA. In fact, many of the provisions outlined in the trade agreement incentivize businesses to keep production within the North American region.
Furthermore, with many industrial facilities located in border cities like Tijuana, Tecate, and Mexicali, U.S. manufacturers can rely on faster delivery of finished products and easier travel time to oversee production quality. Additionally, with manufacturing being the main industry in these areas, potential hires already have the experience required for all levels of positions and can be brought up to speed quickly.
High Technical Skill and Availability Among Mexico's Workforce
As the struggle continues to find industrial workers in America, Mexico has a highly skilled workforce in place to fill the demand. The country graduates approximately 110,000 engineers each year with many companies designing specific programs to develop talent for their projects. This serves as yet another benefit, as the workforce is significantly younger and can fill the space left behind by an industrial generation that's getting ready to retire.
The lower cost of labor in Mexico is one of the most impactful reasons why businesses choose to manufacture in Mexico. However, the benefits aren't limited to this alone. There are numerous advantages that provide U.S. manufacturers a solution that sits close to home.
For more information about how to make Mexico manufacturing solutions work for your company, contact IVEMSA today.
Sources:
https://www.cnbc.com/2021/06/29/more-people-plan-to-quit-as-return-to-work-plans-go-into-effect-.html
https://www.cnn.com/2021/05/04/economy/manufacturing-jobs-economy/index.html