Reinvesting in Mexico: 3 Sectors That Are Leading the Way
09.29.21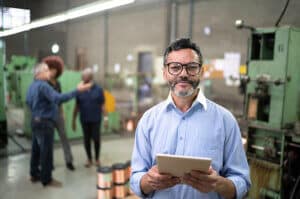 Many U.S. manufacturers are moving their facilities from China to Mexico or expanding their operations outside their headquartered city for the first time and nearshore manufacturing south of the border. However, there's also a large number of manufacturing companies that are reinvesting in Mexico after already experiencing years of success. This foreign direct investment spans all sectors, including automotive, electronics, and medical device manufacturing.
Automotive Evolves to Make Room for New Model Production
The demand for new vehicle models equipped with the latest technology is strengthening the supply chain in Mexico since global automotive companies are deciding to increase their previous investment in the space. Honda is a prime example of the commitment to production in Mexico. In early 2020, Honda shifted production of its crossover SUV from its Guadalajara plant to its Celaya plant to optimize its operations. The Guadalajara plant remains open and will focus on the production of motorcycles and service parts.
Additionally, with the push towards electric vehicle production in the U.S., GM is expected to invest $1 billion for electric vehicle production. Their investment will jumpstart production on at least one EV starting in 2023. It will also support facilities that currently produce the Chevy Equinox and Chevy Blazer, as well as engines and transmissions, with all products produced for sale in America.
Telecommunications and Electronics Increase Investments to Spearhead New Technology
Automotive isn't the only sector reinvesting in Mexico. The U.S. Department of Commerce speaks to the opportunities of global technology trends increasing foreign direct investment in several telecommunication areas, such as 3G and LTE (4G) equipment for mobile carriers and green IT equipment for data centers. Meanwhile, foreign electronics manufacturers, such as Foxconn and Pegatron, are considering additional investments in Mexico to develop iPhones, assemble chips, and make other electronic components.
Medical Device Manufacturing Continues to Expand to Meet Market Demand
Furthermore, American medical device firm Becton Dickenson reinvested more than $9 million USD in 2019 for a new plant in Hermosillo, Sonora. The plant focuses on the manual assembly of basic equipment for medicine supply for patients with Covid-19 and other health conditions. Becton Dickenson has operated in Mexico over the years and with this most recent reinvestment,  it launched its 11th manufacturing facility in Mexico.
Benefits of Nearshoring to Mexico as a Long-Term Strategy
Global manufacturers who have already established facilities and ongoing success in Mexico reinvest as part of their long-term growth strategy to meet market demand and keep costs low. One of the main advantages of nearshoring to Mexico is its cost-effectiveness when it comes to labor and transportation costs. In addition, Mexico has highly skilled labor readily available to support the production needs of manufacturing facilities across all sectors, a factor that's important as U.S. companies struggle to retain industrial employees.
Mexico also holds more free trade agreements than any other country in the world, including the recently updated USMCA with the U.S. and Canada. Plus, it has the unique advantages of participating in the IMMEX maquiladora program and working with a shelter provider. The IMMEX maquiladora program offers cost-savings benefits to foreign manufacturers by exempting them from the 16 percent VAT on temporarily imported goods, materials, and equipment.
Manufacturers who choose to work a shelter receive this exemption from day one of operation. Among its many benefits, a shelter provider also minimizes risk and liability for companies operating in Mexico while allowing them to maintain full production control. With IVEMSA, our decades of shelter experience and expertise have helped manufacturers launch production quickly and continue their expansion.
For more information about starting or expanding production in Mexico, contact IVEMSA today.
Sources:
https://www.cnbc.com/2021/04/29/gm-to-invest-1-billion-in-mexico-for-electric-vehicle-production.html
https://www.trade.gov/knowledge-product/mexico-t-telecommunications-equipment
https://www.reuters.com/article/us-mexico-china-factories-exclusive/exclusive-foxconn-other-asian-firms-consider-mexico-factories-as-china-risks-grow-idUSKBN25K17X
https://mexico-now.com/becton-dickinson-invests-us9-million-in-sonora/