Why Mexico Is the Top Trading Partner of the U.S.
11.26.19
In 2019, Mexico surpassed China as a top trading partner with the U.S. In the first four months of the year, imports and exports between the U.S. and Mexico totaled over $203 billion, followed by trade with Canada at $198.6 billion, and in third place, China, which came in at $174.6 billion of total trade. The U.S. and Mexico have had positive trade relations in the past, as a result of NAFTA, but Mexico also advanced in the market share, partly as a result of America's ongoing trade war with China.
There have been prior concerns regarding trade policies regarding the ownership of intellectual property and the transfer of technology between U.S. and China. The current administration imposed a tariff increase that affected $250 billion of Chinese products. In response, China issued its own taxes on $100 billion on U.S.-made imports.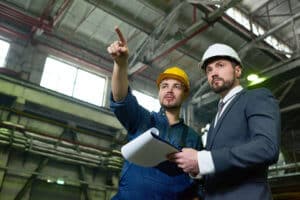 President Trump then ordered an increase of tariffs to 25% on nearly all of the $300 billion remaining goods imported to the U.S. from China, with certain exemptions, such as pharmaceuticals, select medical products, and rare earth materials. China then imposed its own tariffs of 10-20% on over 5,000 products with U.S. origin that valued an estimated $60 billion(Source).
To avoid tariffs and potential production delays, manufacturers have begun to seek diversified options and look to Mexico as a steadier alternative for their operations.
Favorable Trade Relations with Mexico
Although earlier this year, the Trump administration threatened an imposed tax increase on all Mexican goods, an agreement was quickly made days later, which indefinitely halted any action from taking place. The proposed tax increase would have negatively impacted U.S. manufacturers in the automotive, medical device, aerospace, and electronics industries, to name a few.
Instead, Mexico continues to be viewed as an alluring solution for companies that wish to expand their operations and save on costs while maintaining quality. According to trade data, Mexico still ranked number one in trade value as of September 2019 with a total of $464.34 billion. Motor vehicle parts, computers, and electrical supplies were all listed in the top ten of imports and exports.
Competitive Advantages of Mexico vs. China
There are several competitive advantages of manufacturing in Mexico versus China. In addition to more favorable trade relations between the two countries, there is also a closer proximity to the U.S. and a more cost-effective and skilled labor force to choose from.
As a neighboring country, U.S. manufacturers can oversee quality control in Mexico more easily when it comes to planning travel and navigating time zones. Plus, Mexico's increasing population and higher education and specialized training in the manufacturing industry has made it a competitive area when considering expansion.
Manufacturers also have the advantage of working with a shelter services company when operating in Mexico. A shelter partnership helps companies to achieve a setup in 3-4 months versus 6-7 months as a standalone entity. Shelter services include all legal, HR, and operational processes that goes into starting a new facility. This includes, but isn't limited to, obtaining certifications and permits, recruiting and training employees, and working with customs to ensure an efficient and hassle-free process.
Another benefit of the shelter program is that income tax is waived for the first four years. Additionally, under Mexico's IMMEX program with VAT Certification, VAT is waived on temporary imports, the products companies transform into finished goods. As more companies are weighing their options when manufacturing outside of the U.S., factors such as these continues to elevate Mexico as a top contender for trade.