FAQ: Moving Manufacturing to Mexico from China
04.07.22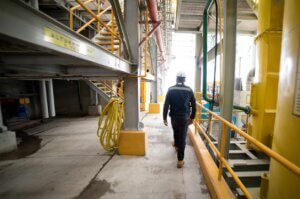 The delays and disruptions caused by the pandemic, in addition to the trade war between the U.S. and China, caused many U.S. manufacturers to consider diversifying their options and moving at least a portion, if not all, of their foreign operations closer to home in Mexico. Nearshoring manufacturing to Mexico has its advantages over operating in China, though there are frequently asked questions that must be answered in order to help make a decision. By comparing the two options side-by-side, it becomes clear why Mexico has taken the lead as the preferred choice.
How common is it for foreign businesses to leave China for Mexico?
It's becoming increasingly common for manufacturers to move their operations from China to Mexico. There are several reasons for this transition. First, China has steadily increased its wages, making the notion of "cheap labor" less incentivizing than it once was. Additionally, much of its technical workforce is retiring without equal numbers available to replace these workers.
Second, intellectual property (IP) theft has been a long-time challenge for U.S. manufacturers, particularly those in the automotive and electronics sectors. Add to these complications the trade war between the U.S. and China beginning in 2018, followed quickly by the pandemic in 2020, which essentially shut down all supply chains indefinitely for months, and it's clear why manufacturers are exploring nearshoring as their top strategy.
What types of protection for IP are available?
Though there are IP protections are in place for both China and Mexico, the procedure for enforcing penalties in China isn't as standardized as what's supported through the USMCA. Among the updates to the free trade agreement between the U.S., Canada, and Mexico include copyright safe harbors to deter online piracy, a minimum of 15-year protection for industrial designs, strong civil and criminal trade secret protections, among others. In today's technology-driven world, it's essential to have protections in place to protect companies' patents, copyrights, and production long-term.
How does the logistical infrastructure in Mexico compare to China?
Due to the pandemic-driven delays experienced when manufacturing in China, Mexico is becoming the preferred choice due to established infrastructure, reliable transportation, and close proximity to the U.S. A container shipment from China to the U.S. can take several weeks to arrive before being held in backed-up ports that further delays delivery. Alternatively, U.S. manufacturers nearshoring to Mexico can often receive shipments within the same day they are shipped out, depending on how close facilities are to the U.S./Mexico border.
What are the estimated cost savings of nearshoring to Mexico?
Mexico's close proximity to the U.S. automatically cuts down on transportation costs simply due to the shorter distance it takes to travel. Additionally, labor costs are also lower with salaries starting at $20 USD per day in the northern border area of Mexico and $16 USD for the rest of Mexico.
Comparatively, as of December 2020, China's yearly manufacturing wages equaled approximately $59 per day USD. Furthermore, working with a shelter company also provides significant savings for manufacturers nearshoring to Mexico, equaling approximately $12,000 montly in administrative services.
Does a shelter work as a long-term solution?
Most manufacturers that partner with a shelter company like IVEMSA do so for several years, though there is a graduate program allowing them to eventually transition towards becoming their own entity. It depends on the strategy and structure of what you want to achieve and how a shelter can help support your company's goals.
IVEMSA handles all administrative and compliance responsibilities necessary for foreign companies to set up operations in Mexico. Due to an extensive history of expertise and experience, this can be achieved in three to four months, compared to six to seven months when operating as a standalone entity.
Moving manufacturing from China to Mexico is a key strategy for manufacturers today. To further the discussion and answer specific questions as they pertain to your company, contact IVEMSA today.
Sources:
https://ustr.gov/sites/default/files/files/Press/fs/USMCA/USMCA_IP.pdf