Recognizing the Importance of a Mexican Customs Broker
12.21.20
Nearshoring to Mexico requires putting together a team of experts that all play a part in getting an operation up and running in an efficient manner. One of the most valuable roles is the Mexican customs broker, which is required for international trade transactions.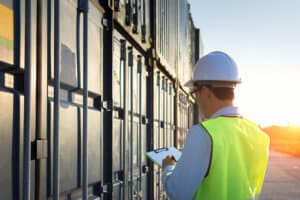 A customs broker serves as the legal authority for both exporters and importers with regards to customs compliance. All goods exported from Mexico to the U.S. must follow the requirements set forth by Mexican Customs Law. This means the person in this position must have knowledge and experience of what's entailed and what customs officers expect.
There are several duties a Mexican customs broker is responsible for, including preparing the pedimento, overseeing the process of international trade, and collecting taxes on behalf of the government. Each duty is equally important and the smallest mistake or oversight could result in fines and penalties for the manufacturer.
Preparing the Pedimento
The pedimento is the customs form used during the import/export process. It's the invoice that lists all goods being shipped from Mexico into the U.S. and can only be completed by a Mexican customs broker. It requires detailed accuracy and proper tariff classification for each shipment before it can be reviewed and approved by customs. Misinformation or missing details on the pedimento can result in a secondary review delay or a full shipment denial.
Read more: The key to streamlining customs compliance in Mexico.
Overseeing the Process of International Trade
In addition to providing legal representation for manufacturers, the Mexican customs broker oversees all logistics of international trade. The designated person is part of the process from the moment goods leave the facility until they reach their arrival point at the declared destination.
The customs broker also assists with contracting individual services, such as shipping, loading and unloading, purchasing insurance and bonds, and other tasks necessary throughout the trade transactions and ensures all parties involved adhere to the rules and regulations instituted by the government.
Collecting Value-Added Taxes from Manufacturers
Another key undertaking of a Mexican customs broker is joint liability for all foreign trade levies, including the 16 percent value-added tax (VAT). (Manufacturers working with a shelter company are exempt from VAT.) Moreover, manufacturers have to work closely with customs brokers to support efforts against customs fraud by ensuring all shipments are in compliance at the point of entry and do not violate restrictions on items deemed harmful to human health or the environment.
In short, a Mexican customs broker must know every part of the trade process and be familiar with changing regulations regarding tariffs, trade agreements, and other factors that could affect transactions. As a legal, logistics, and tax representative, it's a crucial role to fill for any manufacturer relying on nearshore services in Mexico as part of their operational setup.
Receiving Customs Broker Support with a Shelter Company
Fortunately, rather than sourcing a Mexican customs broker with the proper credentials necessary for working with customs compliance, manufacturers can depend on the experience and expertise of Mexico shelter services from IVEMSA.
Partnering with a shelter company in Mexico provides the advantage of having a skilled, well-rounded team in place to expedite production and ensure everything follows compliance. It also helps companies minimize risk and liability, reduce costs, and maintain control over production without being bogged down by hiring a legal representative, tax associate, logistics operator, HR manager, and other positions that must be established before an operation can be fully functional.