Exploring the Advantages of Mexico's IMMEX Maquiladora Program
05.20.22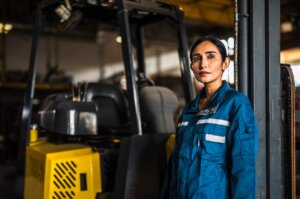 The emergence of Mexico's IMMEX maquiladora program over 50 years ago has led to exponential growth for the country and vast opportunities for U.S. and other foreign manufacturers. A maquiladora is defined as a factory in Mexico owned and operated by a foreign or local management that exports the large majority of its finished goods. And, despite the decline in production levels due to the coronavirus pandemic, the maquiladora industry is reaching historic growth levels.
U.S. manufacturers operate a significant number of maquiladoras, taking advantage of the 16% import tax extension as the main benefit. In fact, the U.S. remains Mexico's top source of foreign direct investment (FDI) at just over 39%, or $100.9 billion USD, per the most recent data published by the U.S. Bureau of Economic Analysis, with a bilateral trade growth rate of 482.2% from 1993-2020. These numbers exemplify the security and growth of nearshore manufacturing in Mexico and how the IMMEX maquiladora industry has continued to thrive.
However, in addition to the generous tax exemption, there are several other advantages associated with the IMMEX maquiladora program as well. Furthermore, partnering with a Mexico shelter company like IVEMSA can help you optimize operations and maximize savings.
Industry Diversity
Industry diversity abounds throughout the country with specific areas well-positioned for new foreign operations to succeed. For instance, Mexicali maintains over 150 maquiladoras with industry concentrations in aerospace, medical devices, and electronics. Tijuana boasts over 600 maquiladoras among the medical device, electronics, automotive, and aerospace sectors. And when traveling toward central Mexico, Queretaro has 345+ maquiladoras to support the automotive, aerospace, and electronics industries.
IVEMSA can create a site selection analysis to help you determine which location best fits your production needs. By researching locations, facilities, and providing a cost comparison, it allows you to make a data-informed decision and streamline operational setup time.
Geographic Placement
The proximity between the U.S. and Mexico is another significant advantage of setting up operations in Mexico. With the busiest border crossing in the Western Hemisphere, it provides ample opportunity for those seeking to expand their operations internationally and/or relocate production from China. However, proximity advantages aren't limited only to border cities.
New opportunities in the central and southern regions of Mexico are also quickly emerging, saving manufacturers on costs while still providing a solid infrastructure and a direct line of transport. Under the shelter umbrella, companies minimize the risk and liability of operating in a foreign country as a standalone corotation.
Transport Networks
The local highway network linking the northern areas of Mexico allows for quick and efficient travel and shipment times when exporting goods back into the U.S. This helps to reduce shipping costs and anticipate delivery needs for quicker-to-market demand expectations. Although, well-established industrial regions and maquiladoras throughout Mexico are set up close to major airports, seaports, and rail transport to optimize logistics and continue manufacturing growth.
Competitive Labor
The manufacturing working population in Mexico as of Q4 2021 equaled 9.33 million people, an increase from 8.7 from Q4 the year before. Meanwhile, the unemployment numbers in Baja California have dipped to 3.5%, according to the Mexican National Institute of Statistics and Geography (Inegi). When compared to the industrial labor shortage and increasing labor costs  in the U.S., establishing a maquiladora is a viable, cost-effective solution.
Setting up a maquiladora in Mexico comes with plenty of advantages, but as a standalone operation, it can be challenging to navigate the complexity of it all. Alternatively, working with an experienced shelter company like IVEMSA expedites the process since foreign manufacturers can operate with their current IMMEX certification from day one. IVEMSA also provides expertise, resources, and additional cost savings to streamline setup and avoid the hassle of manufacturing in Mexico as a new entity.
For more information about the benefits of the IMMEX maquiladora program and the advantages of working with a Mexico shelter company, contact IVEMSA today.
Sources:
https://www.state.gov/reports/2021-investment-climate-statements/mexico/
https://datamexico.org/en/profile/industry/manufacturing?occupationMetrics=workforceOption