UK Components Supplier are Looking at Expanding in Mexico
03.29.17
Santander is initiating a trade initiative to help UK manufacturers to access the Mexican automotive sector.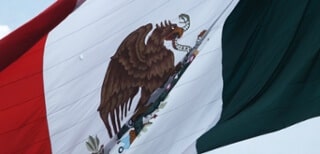 Paul Brooks, Santander UK's business development director for manufacturing, said recently, "Mexico is an important up-and-coming automotive producer. We are planning to take a trade mission to Mexico to introduce UK Tier 1 automotive component manufacturers to Mexico-based buyers."
The world's top automakers have facilities in Mexico, including GM, Fiat-Chrysler, Ford, Toyota and VW.
The Santander trade mission will coincide with the INA PAACE Automechanika trade show taking place in Mexico City from 14-16 June.
For more information on why UK manufacturers are interested in moving to Mexico, contact IVEMSA, the Mexican manufacturing expert, and read the entire Manufacturer article.