Top 5 Industries Manufacturing in Mexico
05.23.19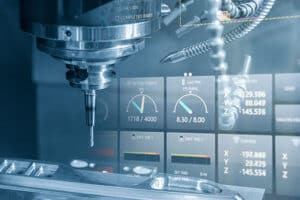 Nearshoring in Mexico has become a more common alternative than operating a manufacturing facility in China due to the benefits that come with it. These include better logistics, a highly-skilled workforce, and more cost-effective labor and operations. In addition, travels to China from the U.S. take at least half a day, whereas, Mexico could take mere hours for many.
The cost to ship from China also takes longer and is more expensive.
These are only a few of the main advantages of foreign companies operating in Mexico, which is why many industries have started to shift their manufacturing sites. There is an array of products manufactured in Mexico, but the top trending industries include the following:
U.S. Companies Manufacturing in Mexico
Companies have begun to shift manufacturing operations to Mexico due to cost savings and a higher quality of work compared with China. As a result, Mexico is a primary hub for nearshoring and continues to expand due to the favorable trade relations between the U.S and Mexico. It allows U.S. businesses to stay competitive by maintaining their operations and growth. Here are a few examples of companies who have benefited over the years.
Ford Motor Co.
Ford has been a longstanding participant in Mexico's IMMEX (formerly maquiladora) program. They began to expand their manufacturing to Mexico in the early 1920s and have continued expansion throughout the decades. In 2016, Ford announced they'd be moving all small-car production to Mexico over the next few years to help them compete with other small vehicle car manufacturers.
Nestle
Global food and drink company, Nestle, has also expanded its operations to Mexico. In 2014, they announced a $1B investment in two more manufacturing factories in Mexico over the span of five years to meet the demands of the growing markets of infant nutrition and pet food.
Sabritas
Sabritas, a subsidiary brand of PepsiCo that produces Frito-Lay snacks like Doritos, Cheetos, and Tostitos, made a $5B investment in Mexico to further operations and production. This is in addition to the $3B PepsiCo has invested since 2009, much of which is primarily for the Mexico market.
Mexico Shelter Services Help with Expansion
As markets continue to expand, companies realize they need to keep up with the demand of consumers. As a result, they want a less expensive option that still allows them full control over their operations and delivers a consistently quality product. This goal is achieved when U.S. companies employ a Mexico shelter service company to set up manufacturing south of the border.
To learn about all of the various benefits Mexico shelter services provide, contact us today.