Reduction of Energy Costs in Mexico: Another Shot in the Arm for the County's Competitiveness powerlines
09.18.15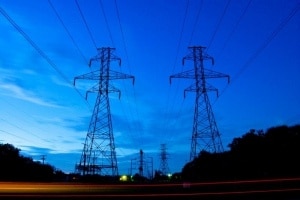 Over the past two years, a presidential promise that survived a Congressional vote and was signed into law, shows that Mexico, a major manufacturer and provider of goods to the United States, is ready for investment and to turn around a nearly century old stalemate in the country's energy sector.
Legislation reform suggests that the market will be up and running fully at some point in the next two years. However, after only a year of instituting the reforms in 2013, the country had changed the electricity infrastructure enough to reduce electricity costs for industrial customers by 10 percent, said David Goldwyn, of energy advisory firm Goldwyn Global Strategies.
Energy plays a vital role for manufacturing production, in any country. In Mexico, for example, in 2012, the industrial sector (which includes manufacturing) consumed 58.6 percent of the electricity, 17.7 percent of the gas, and 6.3 percent of the oil derivatives in Mexico.
In March of this year, Mexico's Federal Electricity Commission chief executive Enrique Ochoa Reza, said that electricity rates for industrial customers have fallen between 18 and 26 percent over March of 2014.
By changing the structure of electricity generation in favor of natural gas and away from fuel oil, estimates suggest the reform could, boost manufacturing output by up to 3.9 percent, and increase overall GDP by up to 0.6 percent. Larger effects are possible still if increased efficiency in the sector leads electricity prices to converge to U.S. levels.