A Look at Mexico's Top 3 Industrial Sectors
02.25.19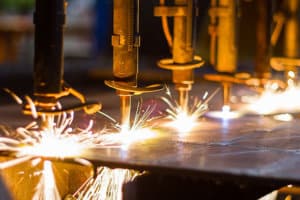 Mexico is an attractive option for just about any manufacturing or industrial business, including electronics, furniture, textiles, IT, and more. However, three industries are largely responsible for Mexico's growth in manufacturing: automotive, aerospace, and medical devices. Both foreign direct investment in these industries and the Mexican government's response have created an environment in which almost any manufacturing industry can thrive.
Here, we'll take a closer look at these three key industries to understand their success with manufacturing in Mexico:
Automotive Manufacturing
The automotive manufacturing industry is one of the oldest in Mexico—Buick was the first producer to establish in Mexico in 1921, and the Ford Motor Company followed in 1925. Although the industry declined from the 1960s through the early 1990s, the country's economic growth and the adoption of NAFTA stimulated auto sales within the country and the export market.
There has been significant growth in the 21st century. Mexico is currently the seventh largest passenger vehicle producer and fourth-largest exporter. There are estimates that vehicle production levels could reach five million units by 2020—a 56% increase from 2014 production levels.
One of the main reasons why Mexico is attractive to automotive manufacturers is the low cost of labor. However, its location—near major US markets and with ports that allows access to Australia, New Zealand, and countries in Asia—and Free Trade Agreements (FTAs) are also significant. Mexico has a network of FTAs and Reciprocal Investment Promotion and Protection Agreements (RIPPAs), allowing manufacturers to export supplies and goods to dozens of countries.
As OEMs and Tier 1 suppliers move or expand to Mexico, the Mexican government has sought to improve infrastructure within the country so companies can more easily manage supply chains and logistical needs. Additionally, Tier 2 and Tier 3 suppliers often follow the OEMs and Tier 1 suppliers, creating a robust supply chain network throughout the country.
Aerospace Manufacturing
The aerospace industry in Mexico is relatively young, with the earliest companies setting up manufacturing operations in Mexico in the 1970s. It has grown in recent decades thanks in large part to NAFTA (now USMCA) and the maquiladora program, which allows businesses to exempt the VAT tax on temporary imports when importing raw goods, materials and equipment. This is key for an industry with expensive components and complex processes.
In the 2000s, the Mexican government recognized the opportunity the aerospace industry offered and created the ProAéreo 2012-2020, which includes strategies and policies to put Mexico in the top ten aerospace industries in the world. Its goals include increasing exports in the industry to $12 billion and employing 110,000 individuals (30-35% with advanced degrees) by 2020.
To do this, the government has launched business incentives, introduced workforce training programs, and opened universities to ensure that the Mexican workforce can meet the demands of the industry.
Medical Device Manufacturing
The medical device manufacturing industry has benefited from the same factors as the automotive and aerospace industries. Mexico's proximity to the United States (especially, in the case of Tijuana and the rest of Baja California, proximity to the life sciences technology hub in San Diego) mean importing/exporting and other logistics needs are relatively easy. Additionally, the increased investments in training and education mean there are more engineering graduates and workers with highly developed technical skills. Mexico also has strong protections for intellectual property.
Read more: How can your business take the necessary steps to protect its intellectual property when manufacturing in Mexico?
All these benefits also come with Mexico's lower labor costs. It's no surprise that well-known manufacturers including Medtronic, BD Medical, Philips, Flex, Welch Allyn, Ossur, DJ Orthopedics, Carl Zeiss, and more have established manufacturing operations in Mexico. In 2014, Mexico's medical device exports totaled $7.7 billion, and it is expected to reach $15.5 billion in exports in 2020. Mexico is the leading medical device supplier to the US and leading exporter to Latin America.
In addition to Baja California, there are industry clusters in Mexico City, Estado de Mexico, Jalisco, Nuevo Leon, and Chihuahua. All of these regions have facilities that are FDA, CE, and ISO 13485 certified and have clean rooms from class 100 to 100,000. They are suitable for producing  FDA Class I, II, and III products.
Benefits for All Industries
Although foreign investment and government programs or incentives may be targeted at the automotive, aerospace, and medical device manufacturing industries, all manufacturers can see benefits when setting up operations in Mexico. The low cost of labor, geography, free trade agreements, skilled workforce, and more are attractive to any manufacturer.
To learn more about manufacturing in Mexico and if it's right for you, get in touch with us today.