Mexico: One of the 10 Most Desirable Countries for Investments
02.17.16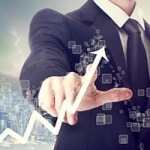 In January of this year, on the eve of the World Economic Forum in Davos, Switzerland, a discussion took place that included the presentation of a study highlighting the Mexican economy. PricewaterhouseCoopers (PwC) released the results of their annual survey putting Mexico on the list of 10 most attractive countries for new investments for CEOs of major multinational companies.
What makes the survey especially noteworthy is that PwC has been ranked the most prestigious accounting firm in the world for seven consecutive years with a network of 157 countries and 756 locations around the globe. As such, Mexico landing on their list of 10 in terms of attractiveness, globally, for new investments, is something that makes people take notice.
The survey, titled "Redefining Business Success in a Changing World" asked over 1,400 CEOs in 83 countries, "What three countries, excluding one that is already in place, would you consider most important for overall growth prospects over the next 12 months?" Potential new opportunities in Mexico is what caught the presidents' attention in the past year," reported El Economista on February 6th, 2016.
In an in-depth eighty page report, "Mexico Investment Profile Towards 2018" (MIP) published by Goodrich, Riquelme and Associates (GRA), David Enriquez a Senior Partner, has called this "Mexico's Moment." Enriquez explains, "Much has been done to strengthen its financial system in order to ensure its stability and the investors' confidence."
According to the Institute of International Finance, foreign investment in Mexico's government bonds hit a high in January at $85 billion, exceeding the record just set in November of 2015.
President Enrique Pena-Nieto has initiated significant reforms in areas of financial regulation, taxation, energy, labor, education, and telecommunications. These are all part of the broad Pact of Mexico, a cross-party negotiation table that helped navigate the structural reform and push the agenda through Congress.
Enriquez, whose firm has over 80 years of experience in doing business with Mexico and authored the introduction of the MIP report, wrote, "Many investment opportunities lay ahead in Mexico's forecast. Mexico has the potential to become a harbinger of change after years of waiting, but in reality instead, to unleash the country's growth potential.