Mexico Maintains its Place in Global Manufacturing
02.27.17
While there have been concerns recently about the uncertainty in foreign manufacturing, many factors continue to indicate that Mexico will remain a strong contender in global manufacturing.
According to a recent Area Development article, "Despite dealing with a collapse in oil prices and threats of new tariffs to be imposed by the incoming Trump administration, Mexico retains significant economic advantages". Several of these advantages include the increasing size of manufacturing in Mexico, lower labor costs, a younger population, a reform minded government, growth in agricultural sectors, and new infrastructure projects.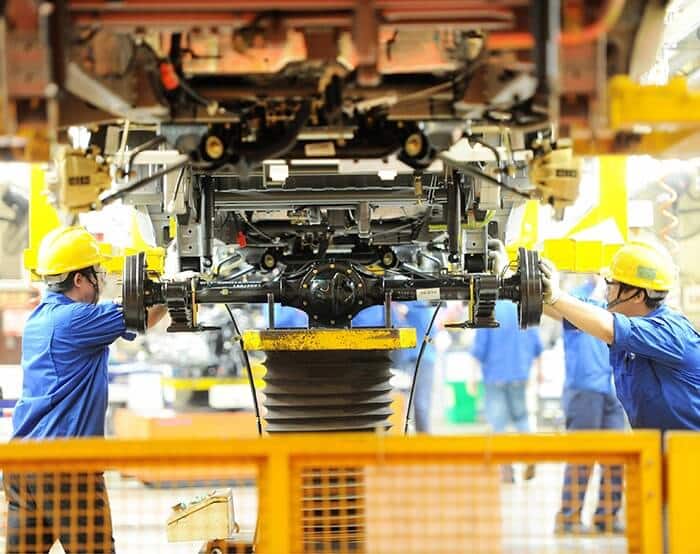 Increasing Size of Manufacturing in Mexico
Despite many recent concerns about tariffs and restrictions, manufacturing in Mexico has been growing. According to the Bureau of Labor Statistics, the number of workers assembling motor vehicles and making parts in Mexico has increased 50 percent since 2009. Mexico is the leading exporter in Latin America and accounts for more than 30% of all Latin American trade. Many large companies are choosing to continue producing in Mexico despite the threat, including BMW and GMC.
Lower Labor Costs
Mexican manufacturing has been benefiting its economy for several years, and that manufacturing base continues to grow. This is in due part to Mexico's lower labor costs that the United States cannot compete with. On average, the monthly cost of a basic operator in Mexico is $280 while in the United States it can reach $1,900/month. Likewise, a manufacturer can save almost $42,500 a year by hiring a Production Engineer in Mexico rather than the United States.  Mexico's' lower labor costs continue to draw many manufacturers to Mexico.
Younger Population
According to a report from the United Nations, Mexico's population is young, with about 41 percent of its population between the ages of 19 and 40. This younger generation is perfectly equipped to fill the many incoming positions from foreign companies hoping to manufacture in Mexico.
New Infrastructure Projects
An additional economic advantage in Mexico is its expansive infrastructure. Mexico is currently home to 76 airports, 117 sea ports, 27,000 kilometers of railroads, and more than 370,000 kilometers or railroads. In addition, Mexico's infrastructure is continuing to expand. Mexico City has announced plans for a new airport that is scheduled to begin operations in 2020. This development, among others, will continue to attract foreign investors.
For more information, contact IVEMSA, the Mexican manufacturing expert, and read the entire Area Development article.