Let the Bidding Begin! U.S. Currency Facilitates Purchase of Mexico's Energy Contracts
10.16.15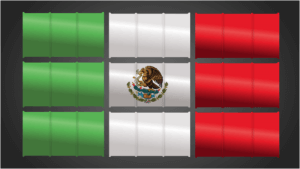 Mexico's secretary of Energy Ministry, Leonardo Beltran, explained, "Contracts in dollars are simply easier." As of mid-September, the Mexican peso climbed as high as 16.5219 per dollar in Mexico City, the strongest since Aug. 19, though it's fluctuations prompted the thought that the stability of U.S. currency will ease the financing process for investors.
Lilian Alves, an analyst at Bloomberg New Energy Finance in Sao Paulo, pointed out utilizing U.S. currency not only reduces risk, but also makes the opportunity more attractive to investors and banks, that are able to offer far better rates in U.S. dollars.
In this 2nd round of auctions, the National Hydrocarbons Commission in Mexico, gave interested investors advance notice on the minimum bids that would be accepted and relaxed some of the rules around contract agreements. Analysts said offering blocks with characteristics that hold probable oil and gas reserves coupled with relaxed rules are what attracted investors.
"I think it was another good sign that the government took the approach to fix what did not work in the first bid," said José Antonio Prado, a lawyer with Holland & Knight, who has worked in the energy industry.
The next auction will be calendared sometime before March of 2016, with plans to host one or more actions a year. By 2018, the country has predicted an influx of over $62 billion in investment revenue.
"The assets are good," said Read Taylor, executive vice president for Sierra Oil and Gas, a Mexican company with backing from the American private equity firms Riverstone and BlackRock. Sierra was awarded two blocks in the first auction, but walked away without any on Wednesday.
"It was a very competitive market today."
For further information:
NYTimes Successful Auction in Mexico